Pan fried Veal, sautéed mushrooms on a bed of garlic kale and a mustard and white wine jus.
I love watching cooking shows. I pull from my favourite shows for some inspiration to come up with something fresh and exciting for a new demo.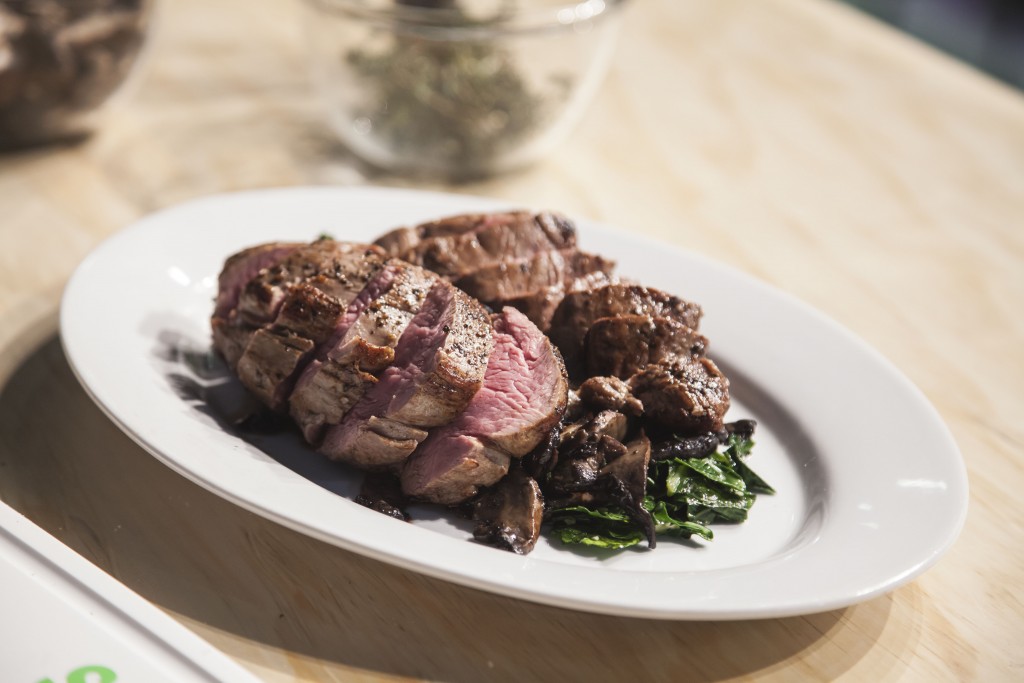 I created this dish for the JHB Good Food and Wine Show, and it tastes amazing.
You'll need to prepare the veal, sautéed mushrooms, kale and mustard sauce all at the same time but trust me you can do this.
Veal
Ingredients
Fillet of veal
Salt
Pepper
1 x tablespoon butter
1 x tablespoon olive oil
Method
Season veal on both sides and seal in a pan, place pan in the oven, set at 180 and bake for 10 min.
When medium rare, remove from oven and rest.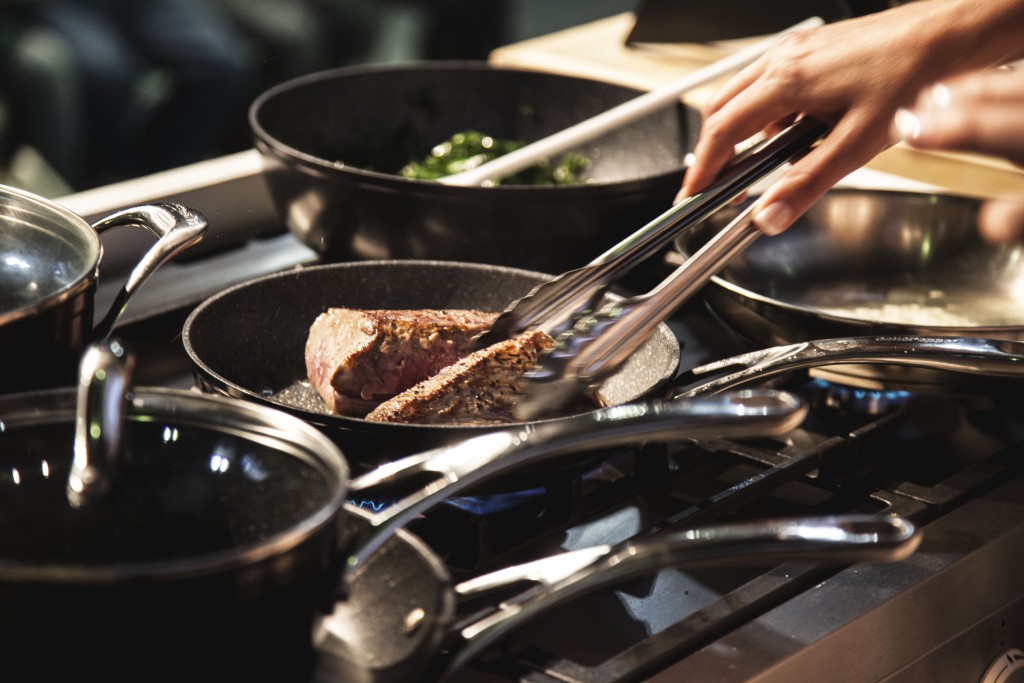 Sautéed Mushrooms
Ingredients
250g mixture of shitake mushrooms and brown mushrooms (cleaned)
1 tablespoon Butter
Salt
Pepper
Two sprigs of thyme
100ml white wine
Method
In a pan, fry mushrooms with seasoning and deglaze pan with a splash of white wine.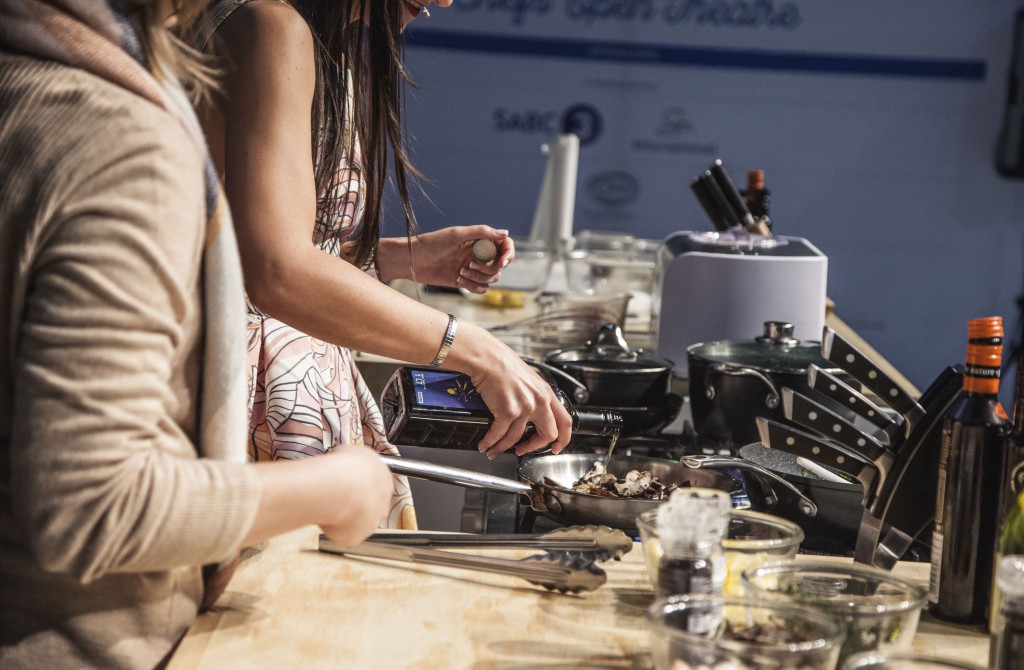 Kale
Ingredients
300G black chopped kale
1 tablespoon butter
2 gloves crushed garlic
Salt
Pepper
Method
In a large deep pan, melt butter and olive oil and sauté kale for 2 min, add garlic and place lid on pan for 2 min, remove from heat and set aside.
 Mustard sauce
 Ingredients
150ml beef stock
150ml white wine
1 teaspoon of Dijon mustard
Two sprigs of thyme
1 garlic clove
100ml water
Method
In the pan used to cook veal, on a high heat, add thyme, stock, wine, mustard and garlic and reduce.
Add water if required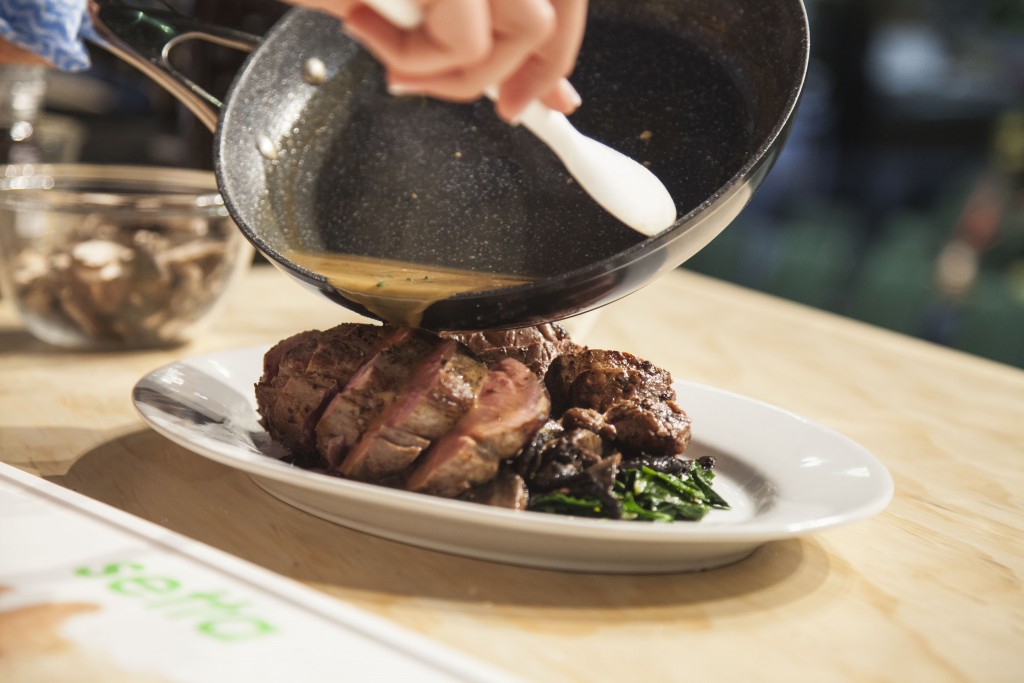 This dish was so much fun to cook and just delicious to eat, watch the video from the live demo and go get cooking.
Remember
… Food Is Love …
For more "love-filled" recipes, do not forget to subscribe to my blog.
Follow me on the following Social Media platforms:
Facebook: Claire Allen
Twitter: @claireallen_sa
Instagram: @claireallen_sa