I had the absolute pleasure of appearing at the #FloraBlendBar pop up shop at the Zone @ Rose Bank shopping mall. What an awesome experience!
Flora, endorsed by the Heart and Stroke Foundation South Africa, contains Canola oil which is packed with both omega 3 and 6. It's a well-known fact that these fatty acids (the good fats) are necessary for optimal heart health. These essential oils also help balance your cholesterol levels. My mission on the day: create four delicious dishes that were quick, great tasting and still good for you. Challenge accepted!
Here's what I decided on:
Chocolate Flora Mug Cake, served with a drizzle of Flora Carmel.
Flora Soya Salmon Glaze served with one salmon steak and bread.
Flora Salad dressing served with sliced cucumber.
Savoury Flora Spread (Coriander and chili ) and Sweet Flora Nutella
I'll be sharing these recipes on my blog over the next few weeks
Recipes
Chocolate Mug Cake
This is a quick and easy treat that I love to make mid-week when I get a craving for something sweet.
Did you know:
Cacao Powder is a Superfood. It's basically "super-healthy" chocolate powder. This means that it's just about the greatest news ever for chocolate-lovers.
Why is it healthy? It has the highest concentration of several key nutrients, including iron and magnesium.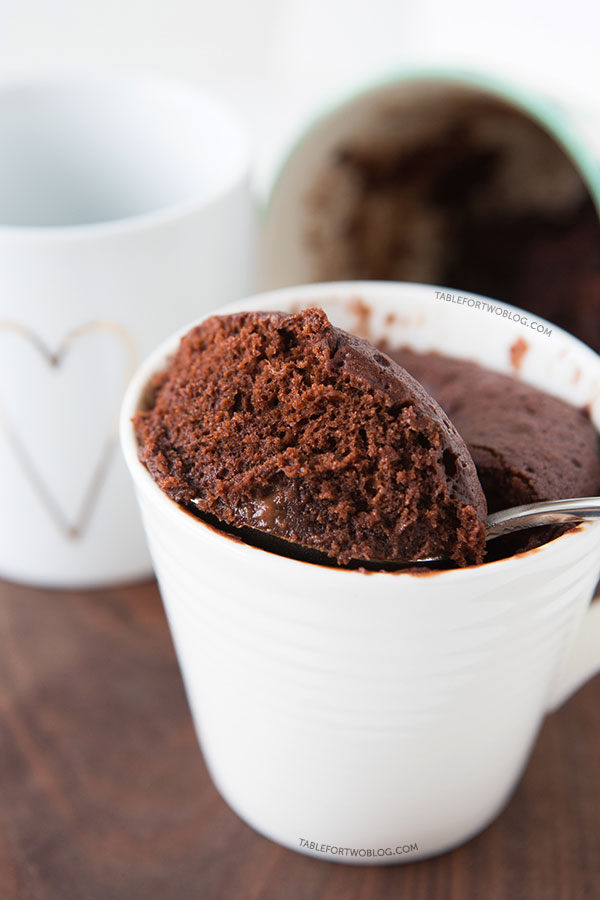 (picture from www.tablefortwoblog.com)
1 tbs melted Flora
Ingredients:
4 tbs cake flour
½ tsp baking powder
2 tbs cocoa powder
1 tbs sugar
1 egg
3 tbs milk
3 tbs melted Flora
1 tsp vanilla
3 tbs dark raw chocolate chips
Instructions:
Brush two 250ml microwave-proof mugs with melted flora.
Combine flour, baking powder, cocoa powder, sugar, egg, milk, flora vanilla and chocolate in a bowl.
Beat well with a whisk until smooth and blended.
Divide the batter between the two mugs, filling the mugs to ¾ so as not to overflow.
Push a block of the chocolate into the centre of each mug, then microwave on high power for 1 minute and then again for 30 seconds.
Don't overcook or your cake will become tough.
Truly simple and easy. So when your sweet tooth creeps up during the Sunday night movie, this will take you under 4 minutes to make.
Remember
… Food Is Love …
For more "love-filled" recipes, do not forget to subscribe to my blog.
Follow me on the following Social Media platforms:
Facebook: Claire Allen
Twitter: @claireallen_sa
Instagram: @claireallen_sa