After a week in the bush (and 37-degree heat) the cool weather in Cape Town is a welcomed change. Don't get me wrong, I'm looking forward to it clearing up so I can head off to the beach, but for now I'm happy to sit on my couch with my feet up, enjoying a cup of Nomu hot chocolate with Almond Breeze.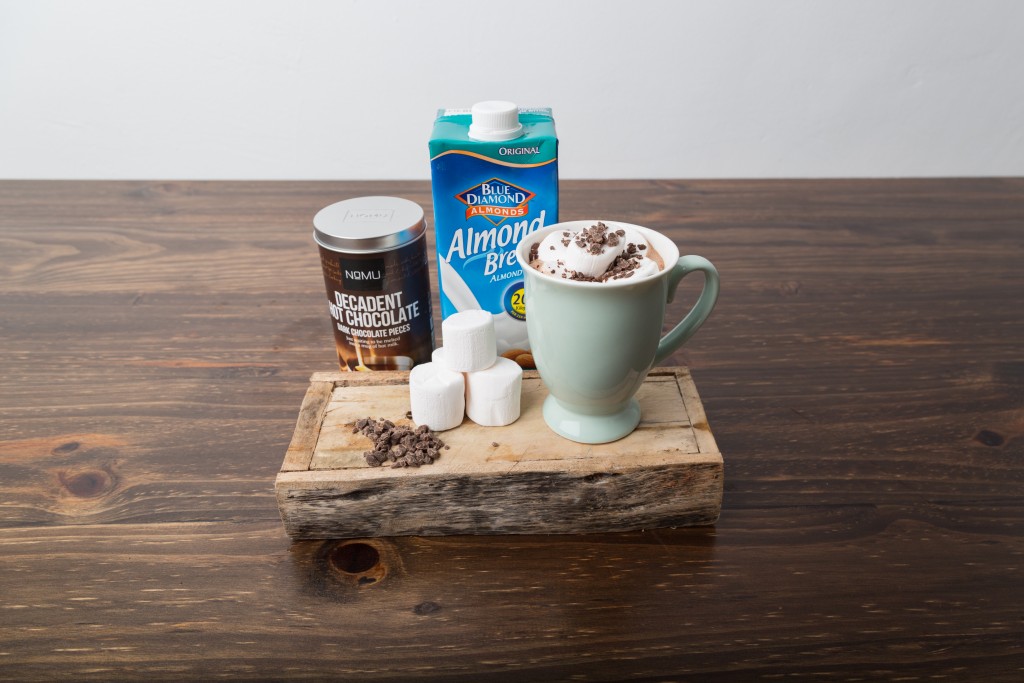 Nomu is really one of those brands that just get it right, from packaging to branding to the product offering. You can see and taste the premium difference they provide. I am very lucky to get tubs of their hot chocolate to use for Short Chef Skinny Chef, and yes, I might increase the order to include loads of stock for me and Sipho
This decadent hot chocolate is literally chips of chocolate and they work beautifully with Almond milk heated on the stove and topped with marshmallows.
Almond milk is a great alternative for those wanting to follow a dairy and soy free diet. I don't drink much milk, but I do like the option. So I try to keep a carton of Almond Breeze in the cupboard.
What more could you want in a mug?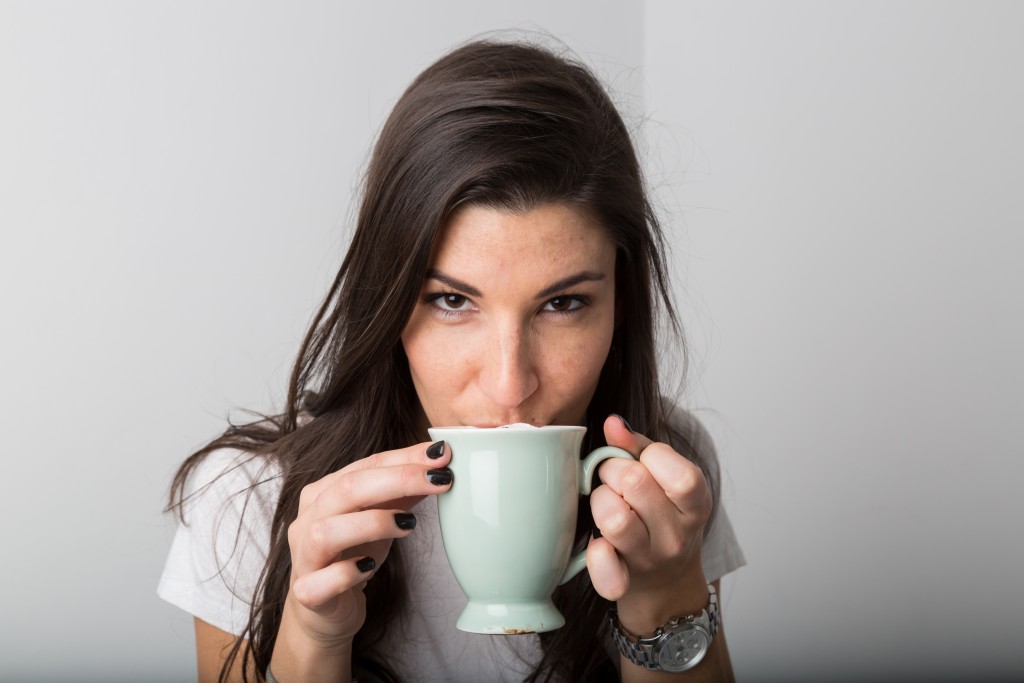 I'm sure you'll find a cold day in the next few weeks to try this out.
Tip: as the chocolate melts, add a pinch of salt and cayenne pepper. I know how very Vianne from Chocolat (the movie ) of me, but it really does make all the difference.
This mixture can then be cooled and frozen in an ice cube tray, and then blended to make the best iced-chocolate in the world. You can even top it with melted chocolate.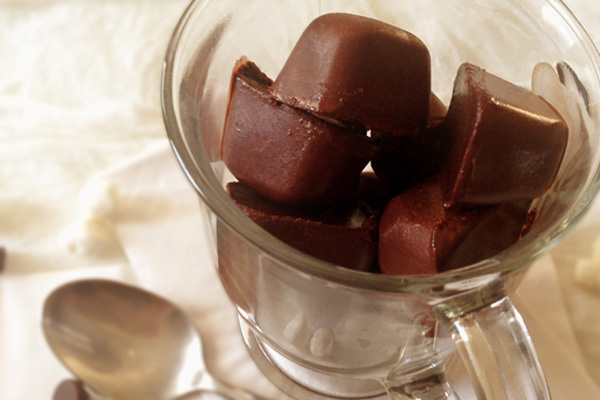 (image from www.beepolendietpills.blogspot.co.za)
There's no reason not to enjoy hot chocolate this summer too.Enjoy
Remember
… Food Is Love …
For more "love-filled" recipes, do not forget to subscribe to my blog.
Follow me on the following Social Media platforms:
Facebook: Claire Allen
Twitter: @claireallen_sa
Instagram: @claireallen_sa