I have never worked at a market. I've always thought of it but never made it happen. With Feb being the month of love as well as the launch of The Foodie In Love, when I heard about the Love Market it all just made sense. So I came up with a concept for any future market stands: #ThePerfectPair. I love pairing what we drink with what we eat, and then cooking according to that pairing … it really makes so much sense.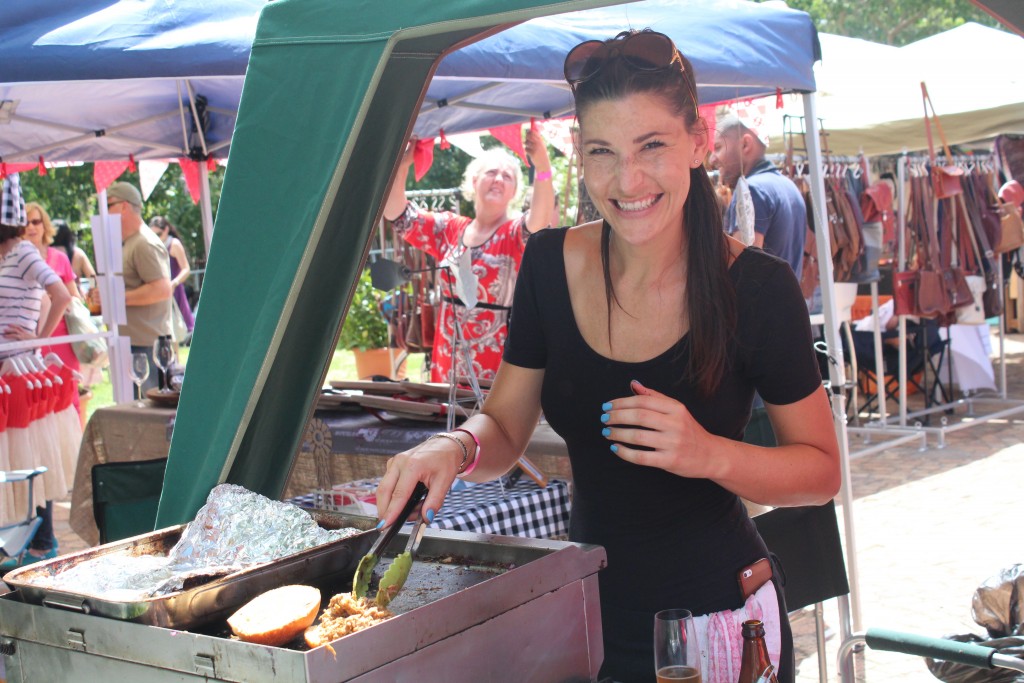 My good friend Chris has his own beer brand called Wing Man's Weiss and he is very passionate about cooking so that is how #ThePerfectPair's first dish was designed.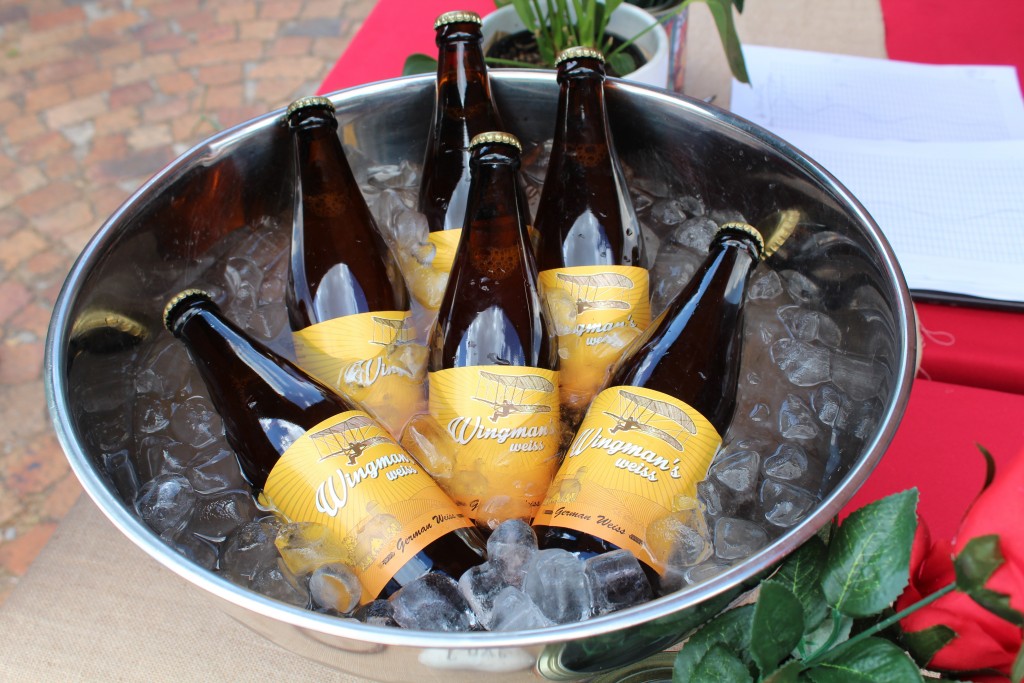 Pulled Pork Recipe
Ingredients
3g pork shoulder, with bone
Score fat
Marinade
1 onion
6 cloves garlic
3 Tbs paprika
1 large sachet tomato paste
3-4 Tbs Dijon mustard
1/2 cup red wine vinegar
2-3 Tbs Worcester sauce
Marinade
500ml chicken stock
2 beers
Onions and garlic in roasting pan
Once cooked, up to a quarter cup soya sauce
Method
Place all ingredients for marinade into a blender and blend to a runny paste
Pour over pork and leave to rest overnight
Place the pork and all the marinade into a baking dish, pour over stock, beers, extra garlic and onions, then cover with foil
Place in an 180c oven for 8 hours
Remove and pour over 1/8 – 1/4 cup of soya sauce (add to taste)
Allow to cool and shred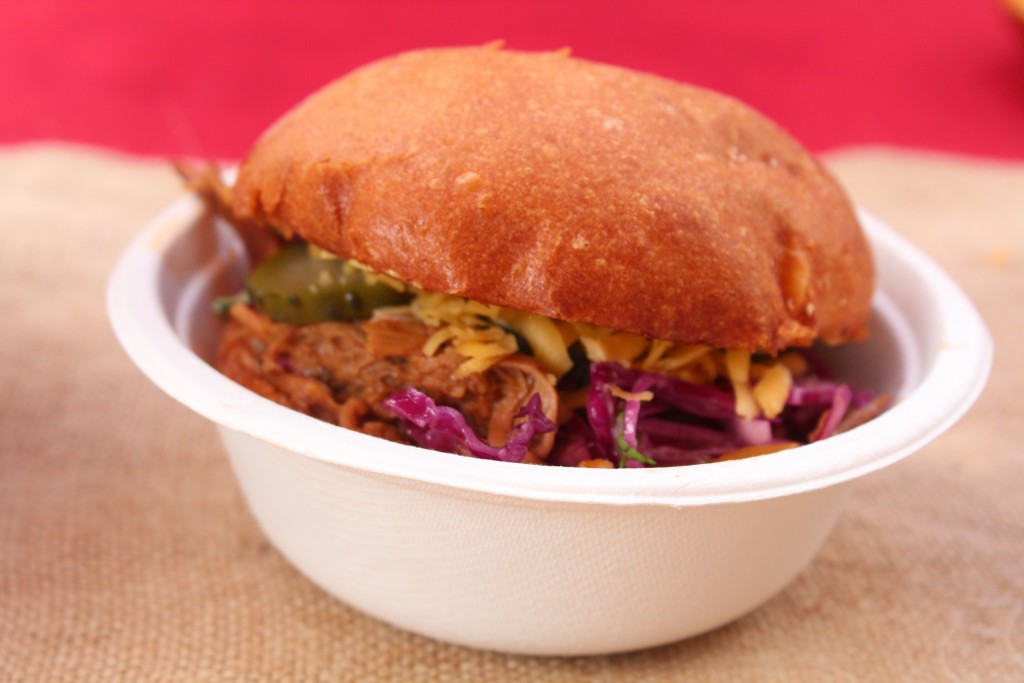 Serve on a toasted bun that you dip in the sauce, with mustard, cheddar cheese, jalapeno chillies, gherkins and crunchy cows lay.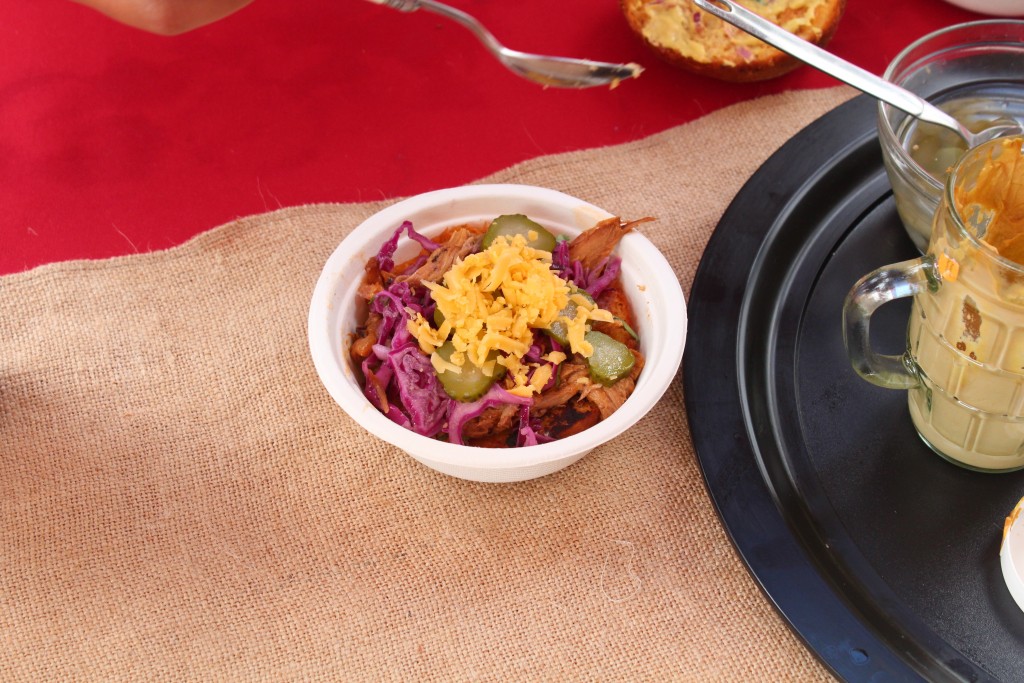 Cole lay
Ingredients
1 cup coarsely chopped green onions
1/2 cup red wine vinegar
2 bird's eye chillies
1/2 cup Greek yoghurt
Salt and freshly ground black pepper
1/2 cup pure olive oil
1/2 large head purple cabbage, finely shredded
1 red onion, halved and thinly sliced
1/2 cup freshly chopped cilantro leaves
Method
In a bowl, add all thinly sliced ingredients. Season and mix in yoghurt, then allow to chill in the fridge (you can do this a few hours before serving but not more than 2-3 hours).
This is the most incredible dish. It tastes mind blowing with leftovers – you can make the most amazing pie… make sure you use mustard on your pastry and cheese to create this more-ish delicious crispy nugget of happiness.
The market was a lot of work. You really need to be prepared, you have to pack everything but the kitchen sink and you need a bucket as you do need to wash things… It's a lot of prep, packing, moving, un-packing, setting up, waiting, selling, cooking, cleaning up, packing up and un-packing (wow) but it was a great first-time experience. I learnt a lot – especially the importance to get your yields right on your prep and serving, as well as learning how much foot traffic you will get aka how much to cook. I don't think I will ever make my millions or even possibly a living off markets, but I love the concept and I'm very excited to look into other #PerfectPair concept. Who knows – maybe next Valentine's Day I'll be back at the Love Market? But maybe I should do vodka pasta sauce with home-made gnocchi next time (oooh… how delicious).
Remember
… Food Is Love …
For more "love-filled" recipes, do not forget to subscribe to my blog.
Follow me on the following Social Media platforms:
Facebook: Claire Allen
Twitter: @claireallen_sa
Instagram: @claireallen_sa