If I told you that I have not had a cup of coffee in about 6 – 8 years, would you believe me? As a self-proclaimed tea addict (who only started drinking tea 4 years ago), it is the truth.
So when RYO (Roast Your Own) Coffee Company contacted me, I was intrigued… I might as well give this whole coffee thing another go.
RYO was founded after a trip to Ethiopia, and the owners embarked on a journey to find a way to ensure that South Africans could purchase raw coffee beans. Roasting your own coffee sounds complicated, but it's actually a lot of fun and rather quick and easy.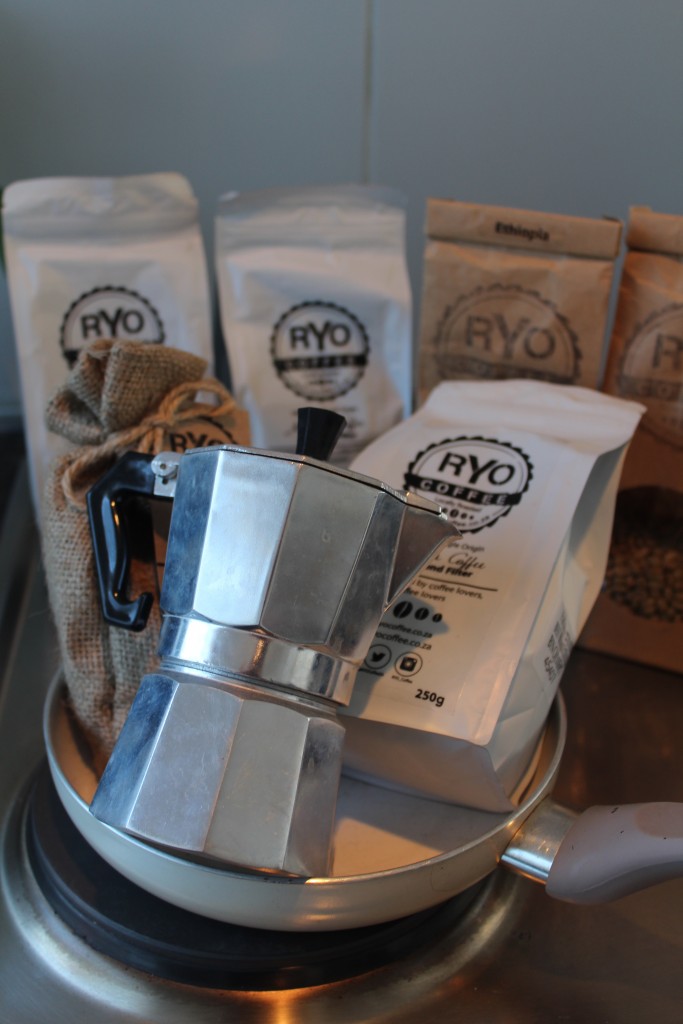 Now you can use a popcorn machine, or a pot on the braai, but I think the pan method is just perfect. All you do is dry roast your beans like you would your nuts… but it takes a bit longer. There is no specific timing – you need to watch, smell and listen to your beans. Listen…yip… as they start to roast, the beans will gradually change colour and start to lose their husks. For a few minutes, you will think nothing is happening. Then, all of a sudden, you will hear a crack… that is the first crack and when you hear it, you are close to having your home roasted mug of coffee ready.
There is no rule as to when you remove them from the heat, but the longer you keep them there, obviously the darker/deeper the roast.
You remove them from your pan, pop them into your grinder and make yourself a mug… there is loads of more technical information but you can visit the RYO website for details: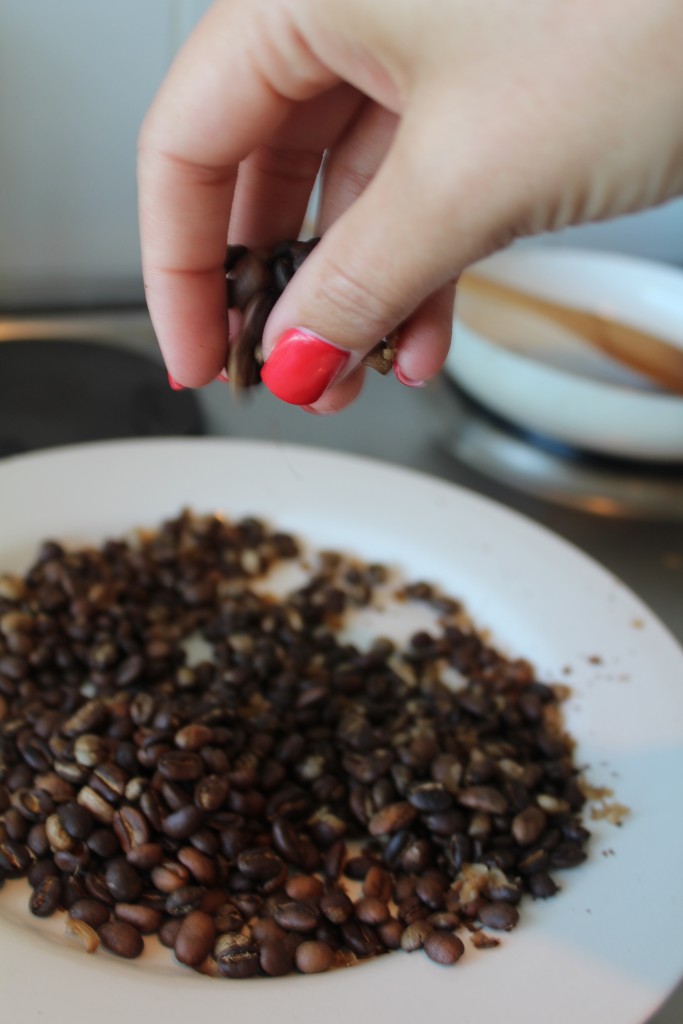 I was more interested in what I was going to do with the coffee. One of my all-time favourite cakes is a coffee cake… I've used my gran's old recipe and served it at my monthly supper club.
Coffee Cake Recipe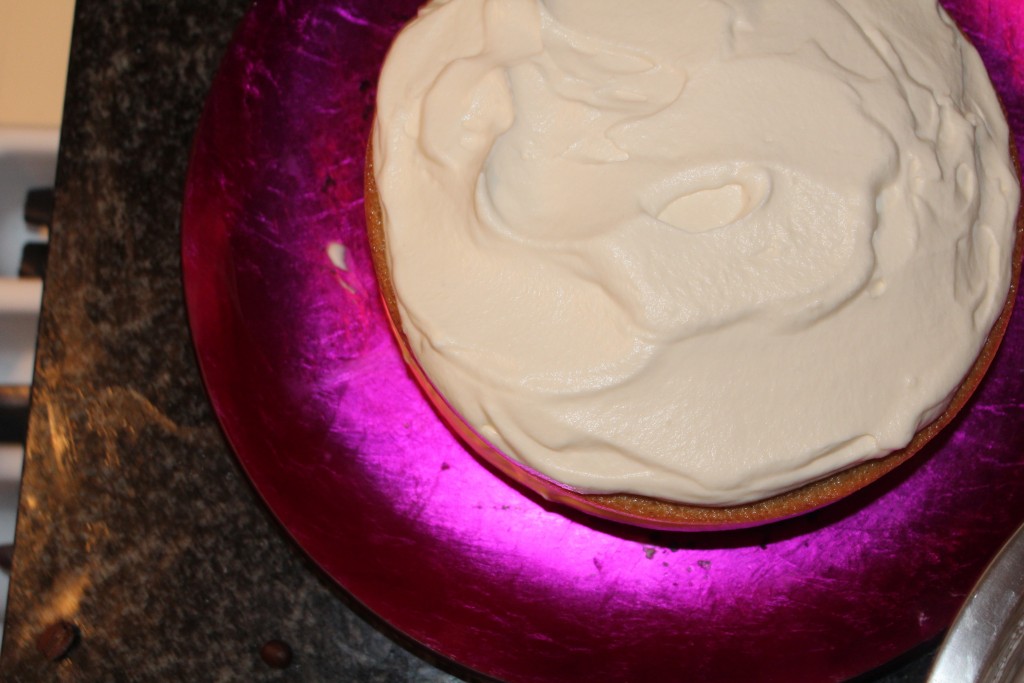 Ingredients
3 eggs
1 cup sugar
1 cup flour
Pinch salt
2 tsp baking powder
1 Tbsp butter
5 Tbsp boiling water
2 tsp coffee
Method
Beat eggs and sugar until light and fluffy
Sieve flour on top (don't mix), add salt and baking powder
Mix boiling water, butter and coffee in a mug and pour over mixture
Mix and pour batter into baking tray (use spray and cook)
Bake at 180 degrees for 20 minutes
Beat cream with some icing sugar and vanilla extract
Layer cake with cream and dust with coffee beans or flowers
This was truly yummy – what a great way to use freshly roasted coffee beans!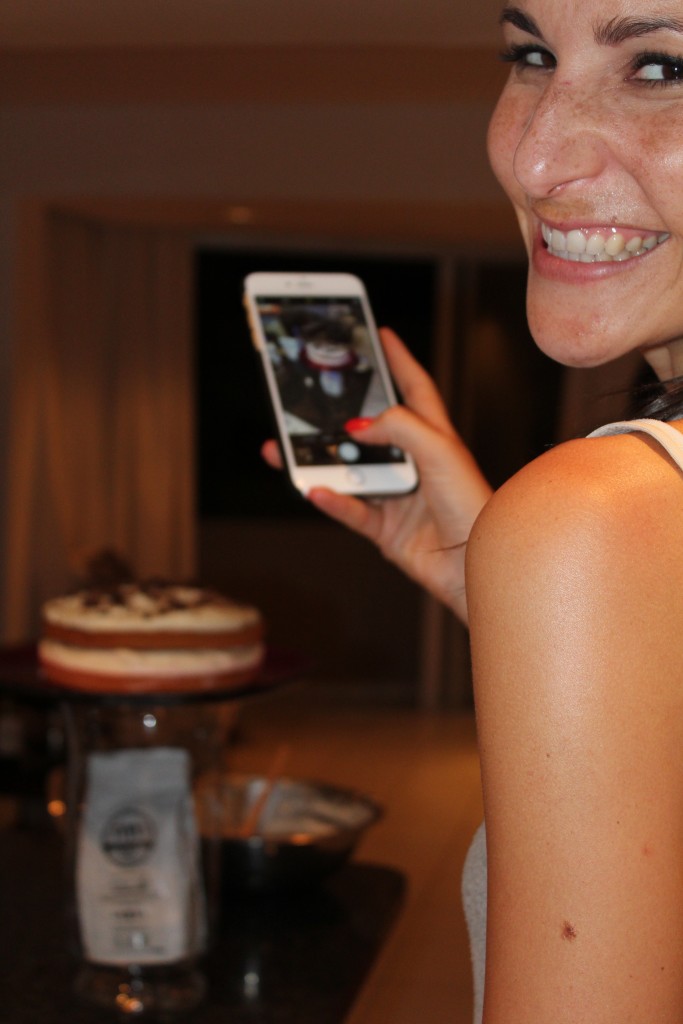 Remember
… Food Is Love …
For more "love-filled" recipes, do not forget to subscribe to my blog.
Follow me on the following Social Media platforms:
Facebook: Claire Allen
Twitter: @claireallen_sa
Instagram: @claireallen_sa