I had heard of HemelHuijs via a number of friends of mine, but was yet to experience all the "hype". Having promised myself to fully immerse my taste buds to what Cape Town has to offer this year, coupled with the great reviews I had read, this establishment was on top of my list. Luckily on a recent city excursion with a special person from England 😉 I got the opportunity to try.
I found myself in Loop Street during a summery afternoon and we decided to find a place to have some lunch. Being slightly overwhelmed by the heat, I have to be honest that my expectation of experiencing a "culinary orgasm" were limited.
On entering HemelHuijs, my appetite for an enticing experience immediately shifted. This restaurant is GORGEOUS! It boasts an incredible selection of home décor pieces, fresh flowers and a phenomenal seasonal menu. The atmosphere alone was so embracive and familiar to me and my style of cooking; I really felt at home.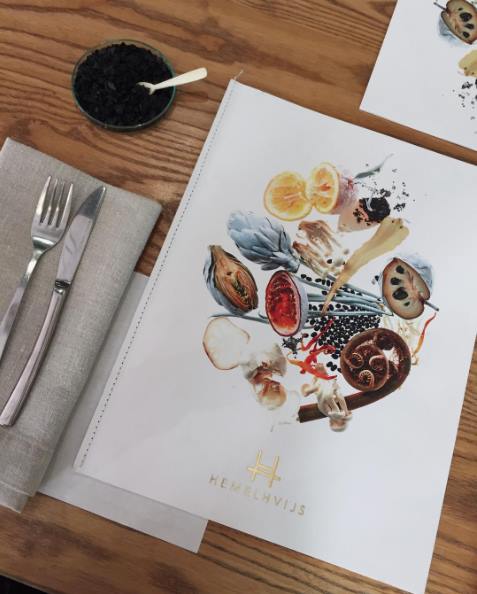 My initial concern was based on the establishment's online presence. Its website was not up to date during the time of my visit so my online experience compared to my personal experience varied greatly. I am so sad that my phone battery had died as I wasn't able to capture the authentic experience during that moment. If I could however use words to describe it they would be; A homely, hearty and magical experience. The much needed culinary summer oasis.
Unfortunately, their website does not seem up to date with the summer menu
Their Facebook page however is delectable and that is where I sourced my images for this post, have a look – https://www.facebook.com/Hemelhuijs/ .
So next on our agenda was what to dig into. As a drink, I ordered an infused Gin cocktail; it was light, packed with refreshing flavors. The mixology match of the Gin and freshly squeezed apple juice was just heavenly!!!
For our mains, my date opted to try the roast beef while his meal was being prepared, he wondered off to finish hiring a bicycle. He had decided to cycle from Clifton to Simons town (scratches head) as I sip my cocktail I wonder why someone on holiday would want to do that

Unfortunately…long and short, the roast beef was out of stock. The friendly waiter then suggested the Miso Chicken but I was too scared to make the incorrect choice, as I know he doesn't enjoy complex dishes. The manager came up with the brilliant suggestion for us to design a unique sandwich for him, which seemed like an awesome suggestion. As soon as returned we got the rude awakening that he does not eat tomatoes… Our commonalities made me blush

Sooo, Miso Chicken it was. The now amused friendly waiter smugly smiled and rushed to the kitchen to change the order , luckily enough all was well and I had not ruined my fantastic impromptu lunch date.
The table next to us seemed to be enjoying breakfast at 2pm … yes they do all day breakfast and I've been told that the coconut bread is to die for! This MUST be explored during my next visit.
HemelHuijs's operating hours:
Monday – Friday 9am – 4pm
Saturdays 9am – 3pm
Sundays – Closed.
Lunch was served, I thoroughly enjoyed my Tuna, every mouth full was delicious the flavors paired so well together and it was cooked perfectly (I do like my tuna a little but more than seared at times as I can feel like I'm eating sushi but I really enjoyed this dish). The sauce was delightful and the shredded carrots, onions, coriander and radish provided the much needed crunchy texture and freshness to a bold dish that could be over powering but its just mouth watering.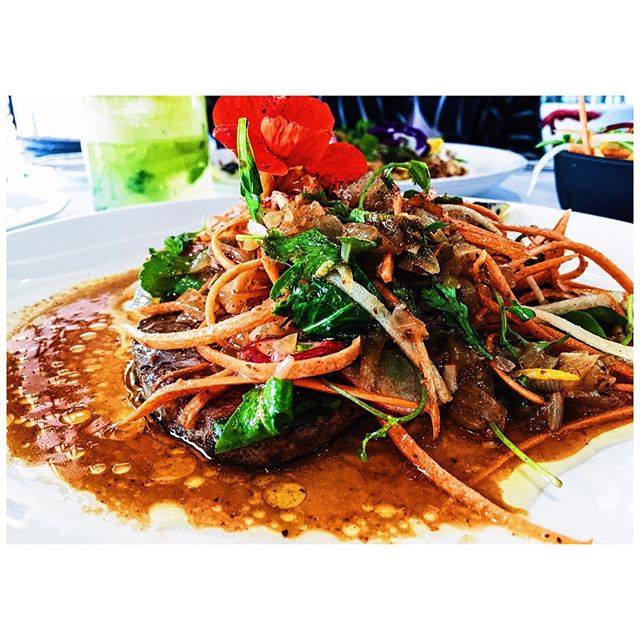 As for the finally chosen Miso Chicken? Well, it was almost too pretty to eat as it seems with most of the establishment's dishes. I have never seen someone's eyes change from totally hesitation mixed with potential doom to pure unadulterated heaven. So to the waiter gave a #Winning suggestion!!!
The Miso Chicken was a hit; it was very delicate with its flavours and a great combination found between the Misco, chicken and fresh coconut shavings balanced out perfectly.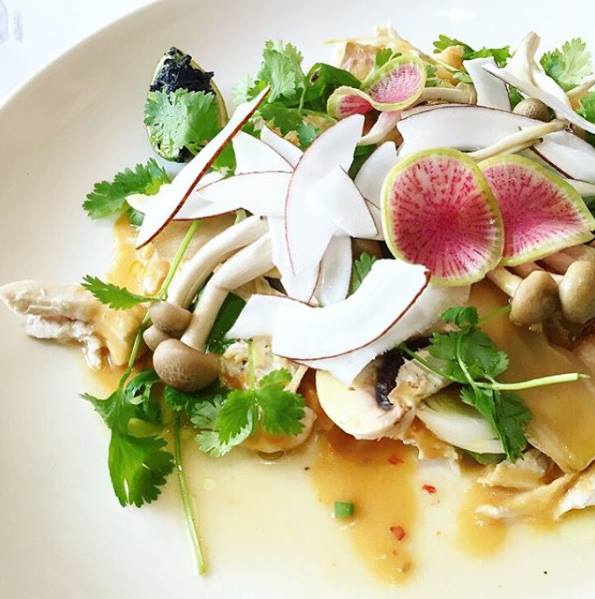 Do yourself a favour and go enjoy a lunch or dinner at HemelHuijs , prices vary and for one cold drink, one cocktail, 2 mains with one side order of fries the total cost was over R400 but well worth every cent.
What a great way to start my year …. a delicious lunch with someone special.
What more could a foodie in love ask for

HemelHuijs
71 Waterkant Street
Cape Town
Tel: 021 418 2042
Web: www.hemelhuijs.co.za
Always remember
… Food Is Love …
For more "love-filled" recipes, do not forget to subscribe to my blog.
Follow me on the following Social Media platforms:
Facebook: MasterChef SA Claire Allen
Twitter: @claireallen_sa
Instagram: @claireallen_sa