One of the most memorable treats I remember enjoying with my sister while we were growing up is my mom's Banana Bread. My mom Jillian, would always make an extra loaf as the one would hardly last after being taken out of the oven.
Our Banana Bread "ritual" was always an experience; us siblings would wait attentively, watching the bread rise from the oven door as if that would make the whole process go quicker

The slices were always thickly sliced with butter and some tea that turned our movie nights into a treat-filled messy couch chill session.
Baking this recipe caused me to relive a pocket of my childhood but its days like today when I really miss my family and with every bite I do feel just that much closer to them.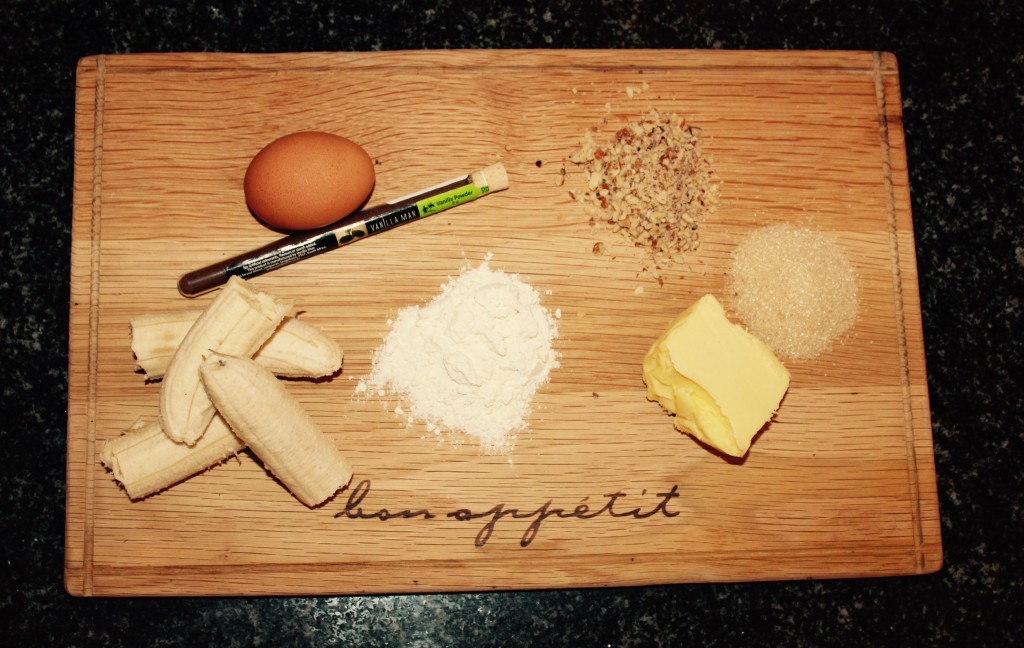 INGREDIENTS
3 very ripe bananas (peeled)
1/3 cup melted butter
1/3 chopped nuts (I used a mix of pecan and brazil nuts)
½ cup of sugar
1/3 cup Agave Syrup
1 whole egg (beaten)
1 teaspoon Vanilla Extract
1 teaspoon Baking Soda
Pinch of salt
1 1/2 cups of All Purpose Flour
METHOD
Preheat the oven to 175°C, and butter a loaf pan.
In a mixing bowl, mash the ripe peeled bananas with a fork until smooth.
Stir the melted butter into the mashed bananas.
Mix in the baking soda and salt, sugar, beaten egg, nuts and Vanilla Extract.
Mix in the flour.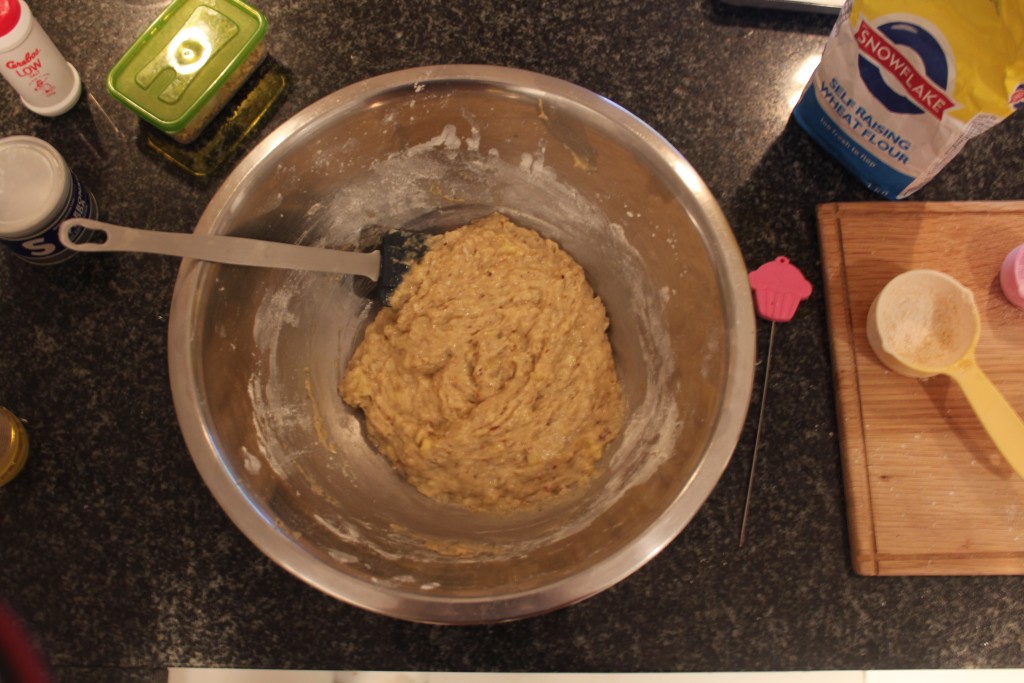 Pour the batter into your prepared loaf pan.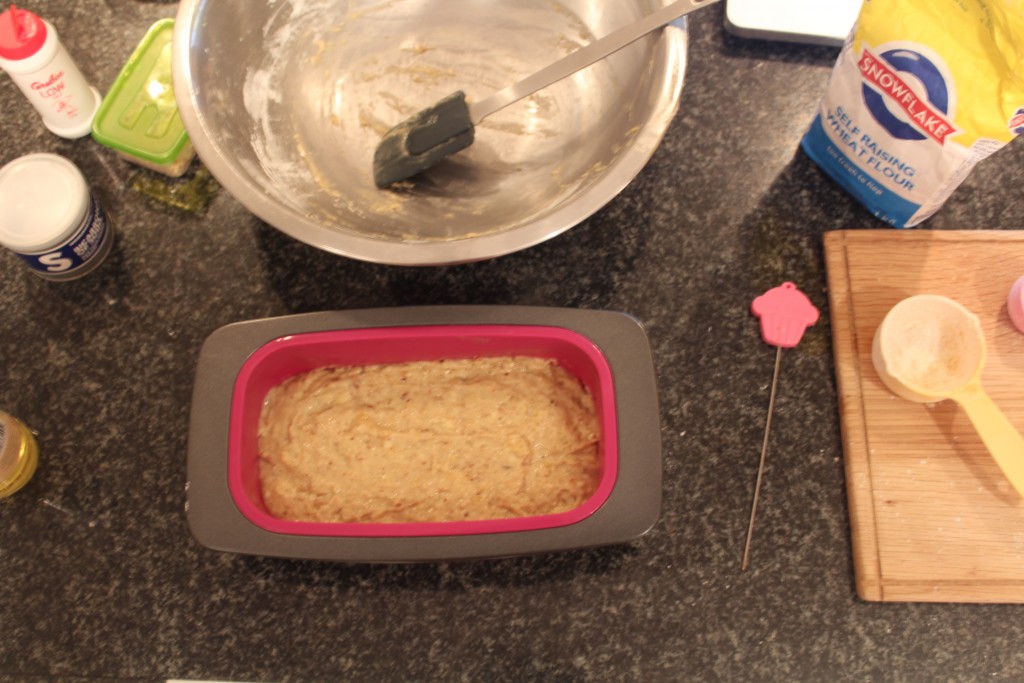 Bake for 40 – 55 minutes (check at 40 minutes) or until a tester inserted into the center comes out clean).
Remove from oven and cool completely on a rack.
Remove the banana bread from the pan, slice and serve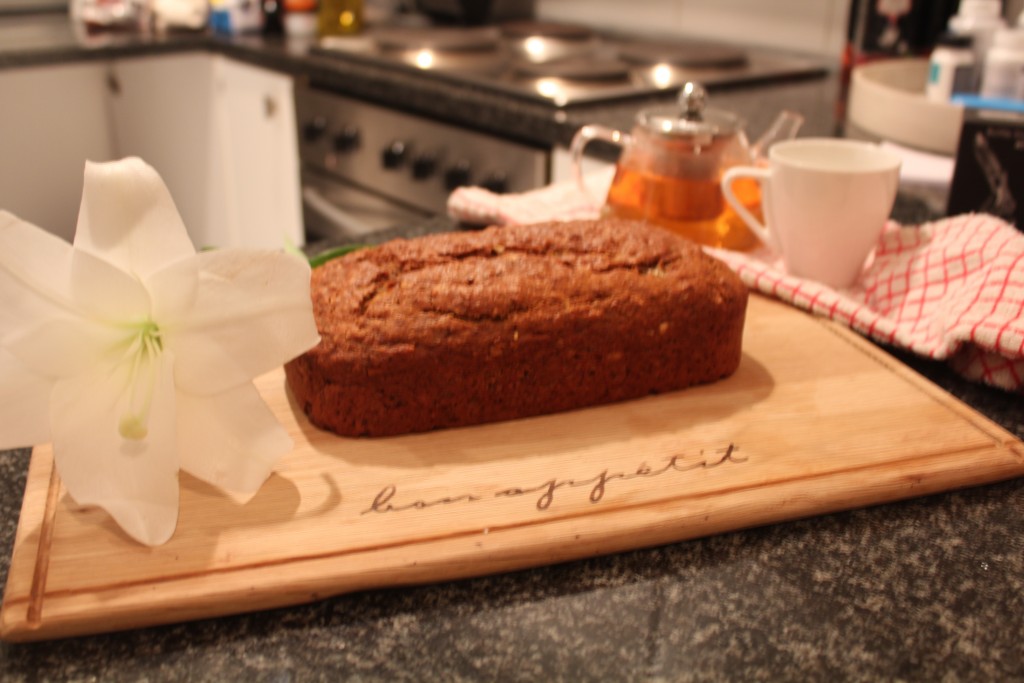 Always remember
… Food Is Love …
For more "love-filled" recipes, do not forget to subscribe to my blog.
Follow me on the following Social Media platforms:
Facebook: MasterChef SA Claire Allen
Twitter: @claireallen_sa
Instagram: @claireallen_sa