Number one with Brandy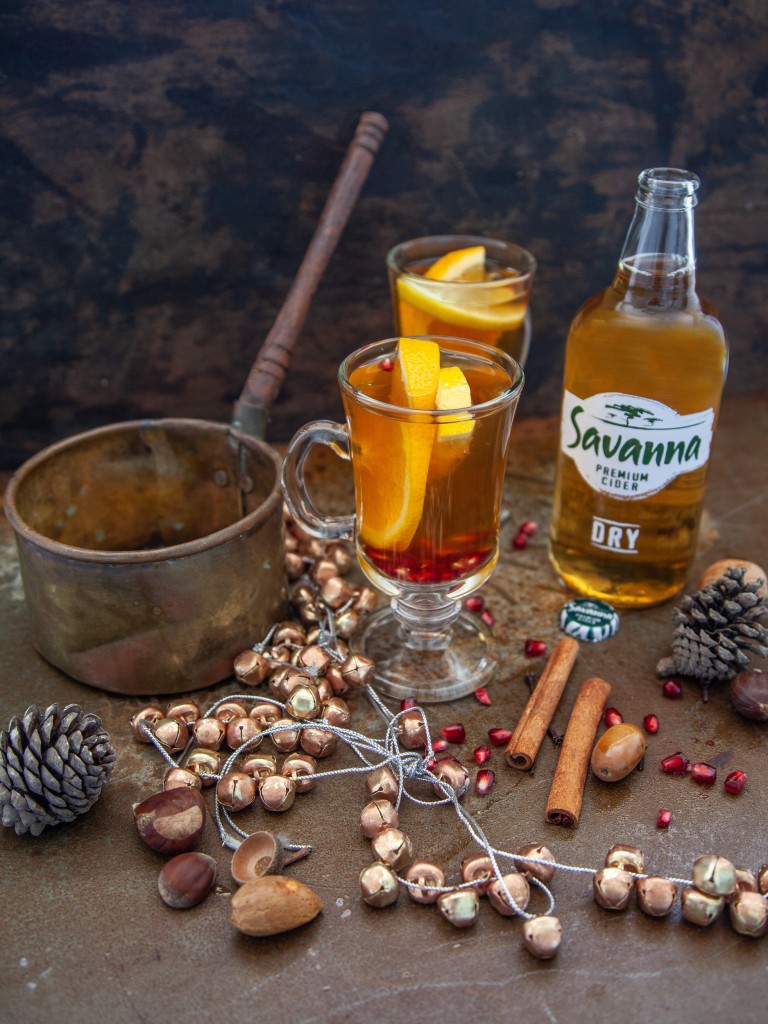 INGREDIENTS
3 x 500 ml Savanna dry apple cider
2 shots of Brandy
30 g dark brown sugar
1 orange sliced
4 whole cloves
I vanilla pod
2 cinnamon sticks, broken in half
1 tbsp allspice berries
METHOD
Pour the cider, brandy and sugar into a large saucepan, and gently heat.
Add the orange slices and spices, bring to a simmer, then turn down and keep on a low heat for 20 mins.
Ladle into glass mugs to serve
Chefs Tip
It's always nice to serve with slices of orange and cinnamon sticks it adds a festive feel and its great to stir your cider in between if you warm delicious sip.
Number Two with Fruit juice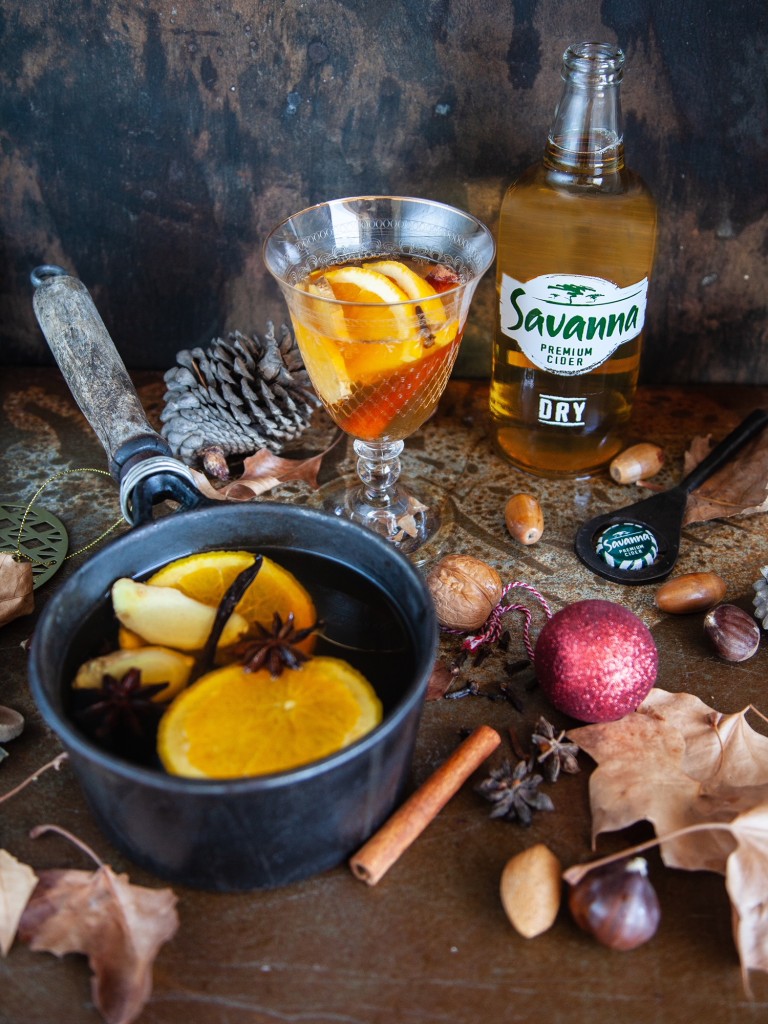 INGREDIENTS
3 x 500 ml Savanna dry apple cider
6 cloves
3-4 star anise
¼ nutmeg, finely grated into the pan
1 cinnamon stick
1 vanilla pod, halved
1 orange, juice
1 pomegranate, juice and seeds
4–5 tablespoons brown sugar
METHOD
Pour the cider into a large pan on a low heat and let it warm through for a few minutes. Add all the spices and juices and turn the heat up. Once boiling, turn down to a simmer and leave to tick away for 5–8 minutes.
As everything infuses you'll get delicious layers of flavour. Taste it and add sugar as you like.
Chef Tip
You don't want your mulled cider to be sweet; you just want the sugar and fruit juice to join the spices in a harmonious taste. When you're happy with the flavours, ladle into glasses or mugs and serve warm.
Remember
… Food Is Love …
For more "love-filled" recipes, do not forget to subscribe to my blog.
Follow me on the following Social Media platforms:
Facebook: ClaireAllenSa
Twitter: @claireallen_sa
Instagram: @claireallen_sa