Besides my known obsession for Chardonnay, Mebos comes in at a close second. There is something about these dried salted apricots that just get my creative juices going. My gran always had them at home, and the sweet, sour and salty nugget of gold was always a favourite treat. A few weeks ago my gran and I were shopping together and both went for the last pack of Mebos (I let her have them) and got some more at home. We chatted about savoury dishes and I decided to design something just for her.
I hope you love it as much as I do, its so moorish … just divine.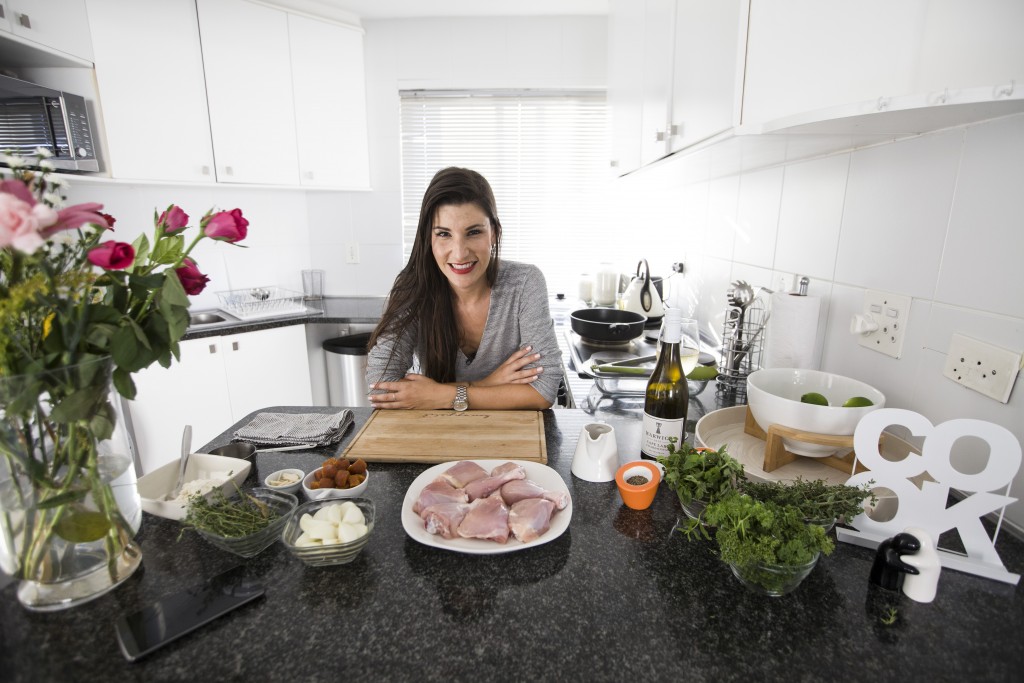 INGREDIENTS
6 Chicken thighs – skin on or off (your preference)
5 TBS flour
Salt and Pepper
2 TBS Butter
Oliver Oil
2 Cloves of Garlic
250g baby onions peeled and cut in quarters
3-4 sprigs of time
6 Mebos, chopped into quarters
500ml Chicken Stock
500ml of Warwick Wooded Chardonnay
You can watch me whipping up this recipe on my you tube channel, Claire Allen , I just launched my cooking series The Foodie In Love. Let me know what think and what you want to see me make!!!
METHOD
Preheat the oven to 180 degrees
In a oven proof pan or dish heat butter and olive oil
Season flour and dust chicken thighs
When pan is heated brown thigh on both sides, 2-3 min a side, remove and set a side.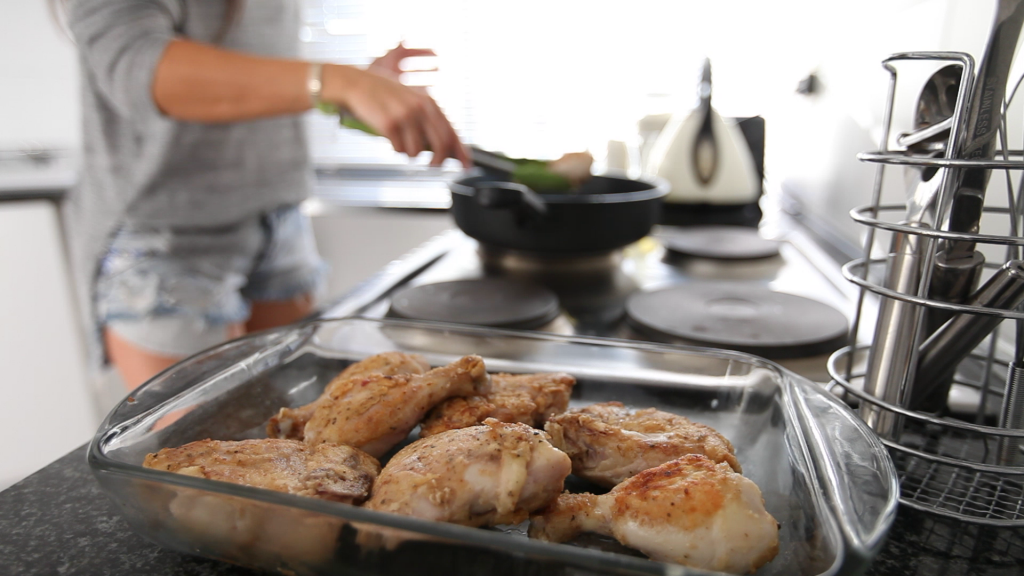 5. Add your onions, garlic and herbs, brown for 2 min and allow to brown
6. Add your Mebos, mix through and allow to start to melt slightly.
7. Deglaze your pan with your wine and stock and return your chicken thighs to your dish, seal with lid and place in the oven for 45min – an hour.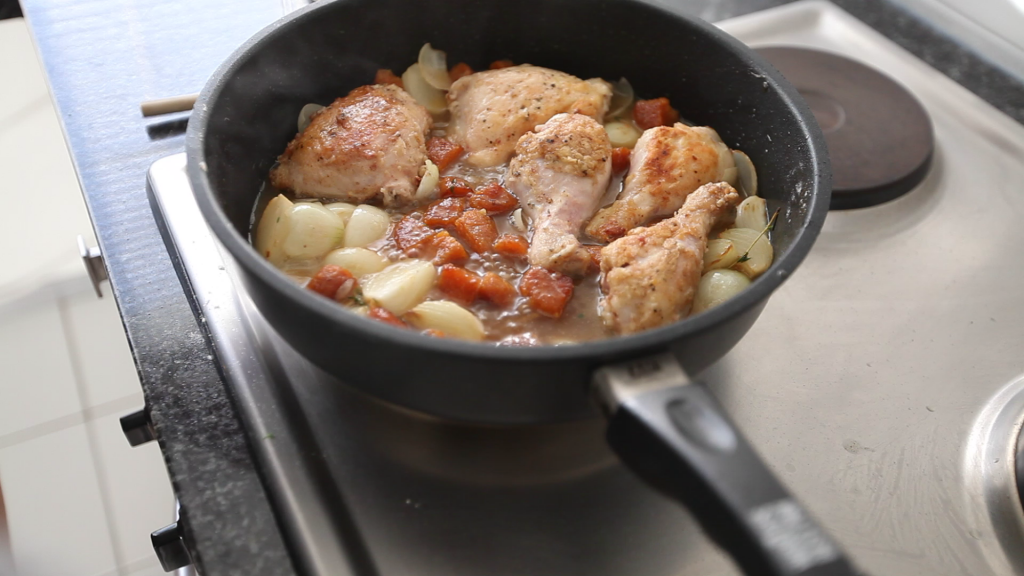 8. Serve with corn rice or a starch of your choice
This is most defiantly a dish I'm very proud of … never be scared to try new things, the best dishes in the world were once just an idea.
Always remember
… Food Is Love …
For more "love-filled" recipes, do not forget to subscribe to my blog.
Follow me on the following Social Media platforms:
Facebook: MasterChef SA Claire Allen
Twitter: @claireallen_sa
Instagram: @claireallen_sa