The perfect meal for your first Valentine's together.
I had my good friend Lauren Peters in the kitchen to help her prepare a romantic meal for her new man that did not come out of a bag.
The dish does have a lot of ingredients, but it has simple building blocks to developing such an incredible, decadent flavour profile. I think it would make a great marinade (leave out the canned tomatoes and chicken stock) for a leg of lamb if you wanted to be a bit adventurous. You really need to try it!
One Pot Greek Lamb
INGREDIENTS
2 TBS olive oil
4 – 6 lamb cutlets
3 sweet potatoes, peeled and cut into wedges
1 onion, chopped
500 g canned tomatoes
2 TBS tomato purée
2 tps ground cumin
1 tps oregano
1 tps clear honey
100 ml chicken stock
400 g (13 oz) frozen soya beans / Margtoo
2 TBS flat-leaf parsley, freshly chopped
1 tps lemon juice
salt and pepper
METHOD
Preheat the oven to 140° Celsius.
Brown your cutlets in a cold pan.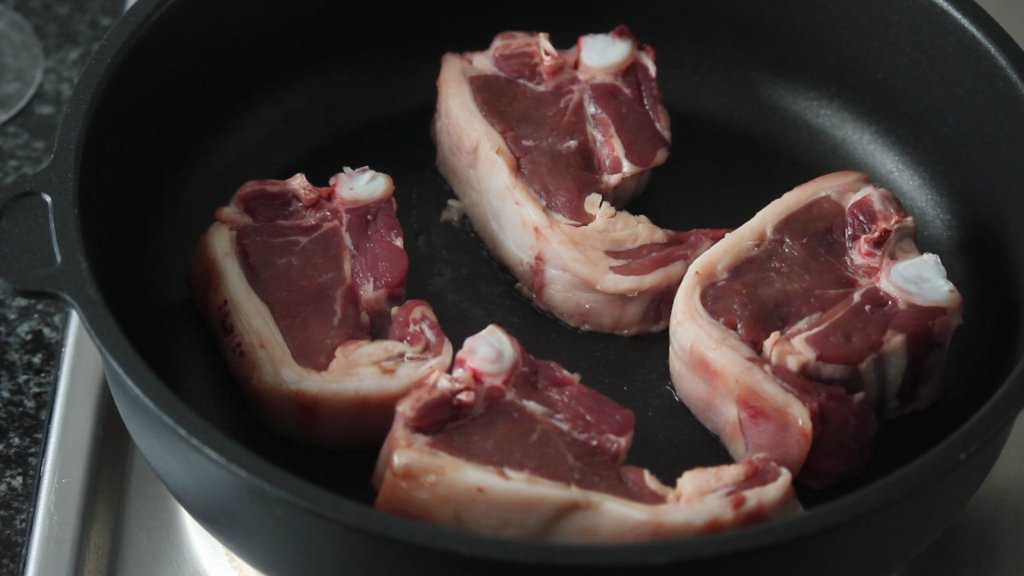 3 . Remove and place in a large ovenproof dish, then add the sweet potato wedges
4. Fry the onion until softened (you may add some oil, if needed)
5. Add the cumin and tomato puree, and fry for 1 – 2 minutes
6. Add the tomatoes and cook for 4–5 minutes
7. Add oregano, honey and chicken stock.
8. Season with salt and pepper, and pour this over the lamb and sweet potatoes
9. Cover with foil, and bake in the preheated oven for 1 hour
10. Add the soya beans, then cover and cook for another 10 minutes.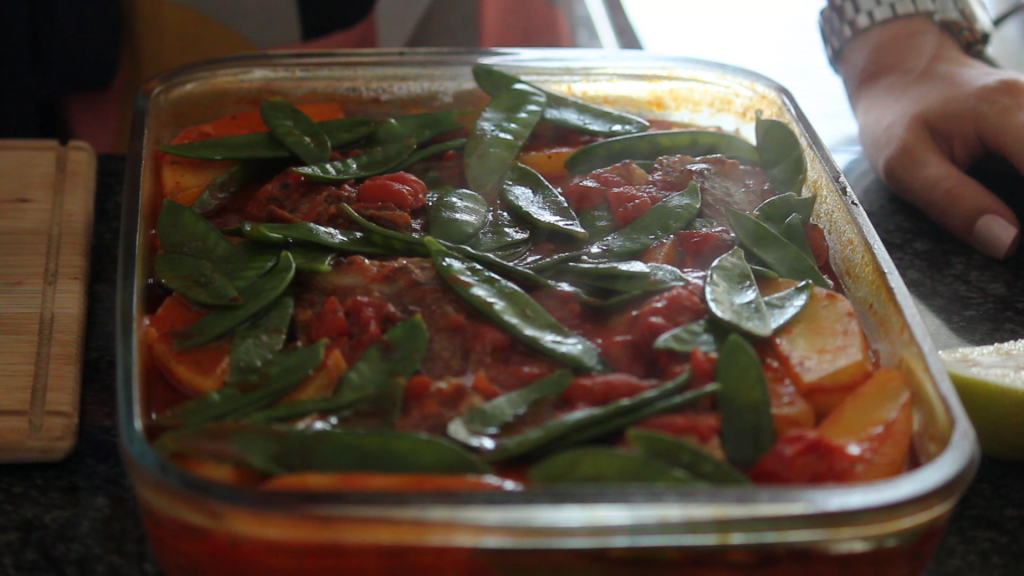 Serve with  fresh parsley and a squeeze of lemon juice…its just delicious!!!
You can watch me whipping up this recipe on my you tube channel, Claire Allen , I just launched my cooking series The Foodie In Love. Let me know what think and what you want to see me make!!!
Serve with herbed cous cous for a great starch alternative. It is delicious just as is with the sweet potatoes, but to soak up all that incredible sauce, the cous cous is just perfect.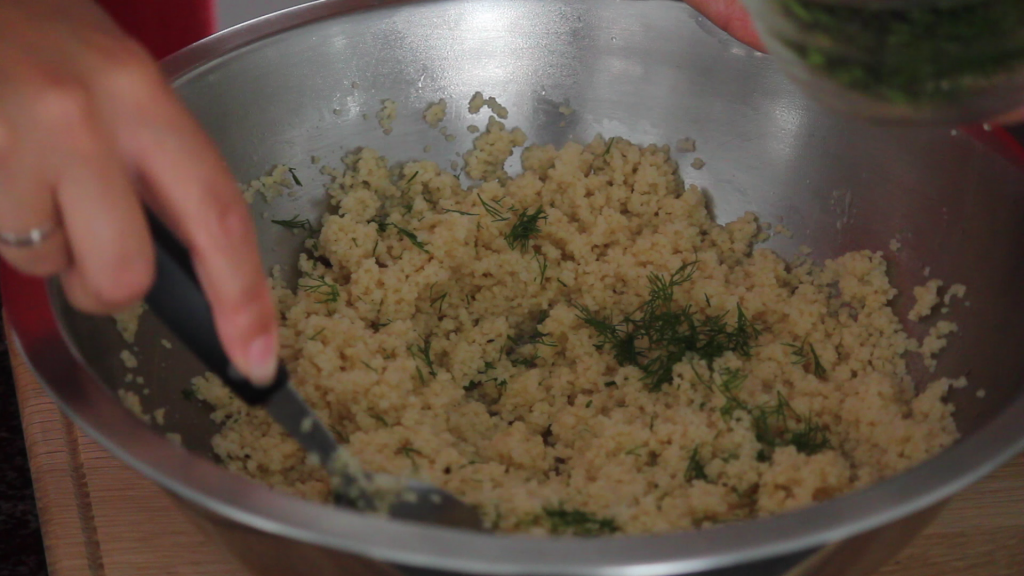 INGREDIENTS
1 cup couscous
1 cup of boiling water
1 TBS butter
Salt and pepper
½ cup each coarsely chopped parsley, fresh mint leaves and fresh dill
¼ cup toasted pine nuts
METHOD
Pour one cup of lightly salted boiling water or stock over one cup of cous cous.
Cover, and allow the cous cousto swell for 5 minutes.
Fluff up cous cous with a fork, adding butter and spices as desired.
The dish is a homely meal that will remind him of his mom's great cooking. It will definitely win you plenty of brownie points, and you know what they say… a way to a man's heart is through his tummy.
 Oh and enjoy with the perfect wine, Warwick Wine supported season one of The Foodie In Love.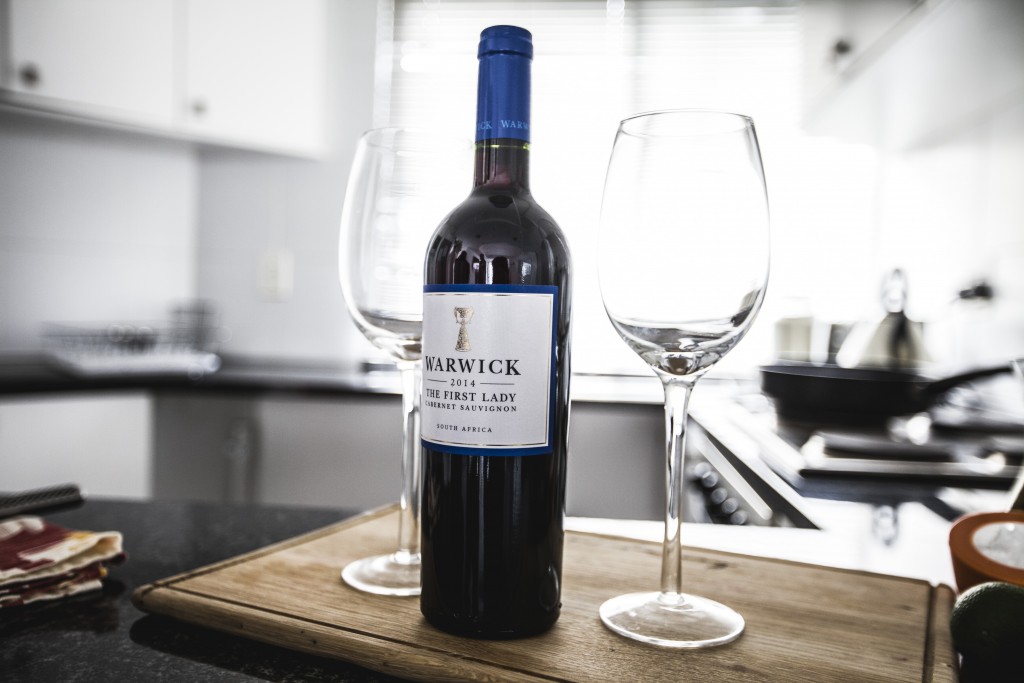 Always remember
… Food Is Love …
For more "love-filled" recipes, do not forget to subscribe to my blog.
Follow me on the following Social Media platforms:
Facebook: MasterChef SA Claire Allen
Twitter: @claireallen_sa
Instagram: @claireallen_sa