I love pancakes, it's my Sunday treat and birthday breakfast special, last week was International Pancake Day!! Happiness is, so I celebrated with a pancake that I think is the yummiest by far; The Dutch Pancake.
I love this dish because its super quick , you need a blender and cast iron pan
You can watch me whipping up this recipe on my you tube channel, Claire Allen , I just launched my cooking series The Foodie In Love. Let me know what think and what you want to see me make!!!
INGREDIENTS
3 tablespoons unsalted butter, room temperature
3 large eggs
3/4 cup whole milk
1/2 cup all-purpose flour, (spooned and leveled)
1/4 teaspoon salt
1/2 teaspoon pure vanilla extract
1/4 cup sugar
2 Tbs Cinnamon Sugar
Fresh Berries
Icing Sugar for presentation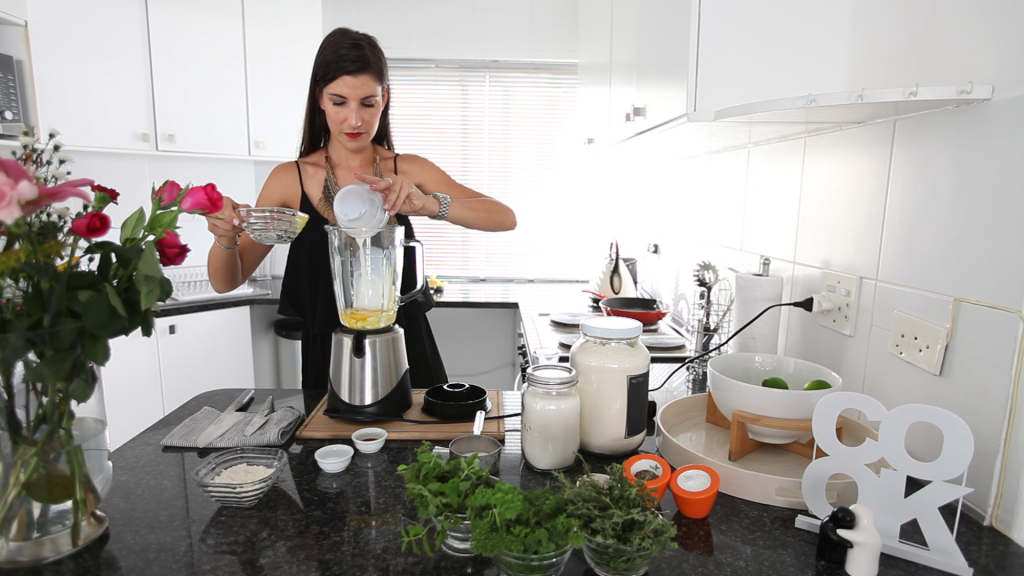 METHOD
Preheat oven to 250 degrees.
In a medium cast-iron or ovenproof nonstick pan, melt 2 tablespoons butter over medium heat.
In a blender, combine eggs, milk, flour, salt, vanilla and sugar.
Blend until foamy, for about 1 minute. 
Pour batter into pan; bake until pancake is puffed and lightly browned, 20 minutes or so
 Remove Pancake from oven and dot with butter, and sprinkle cinnamon sugar and fresh berries.
Work quickly, slice into wedges and dust with icing sugar and serve immediately.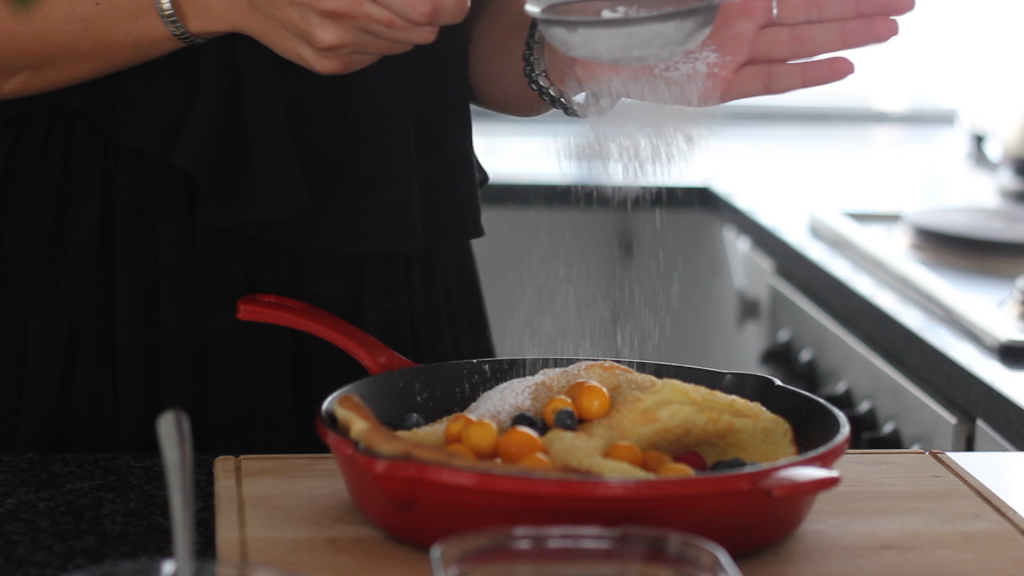 Perfect for a one pan breakfast for 4.
Its tastes like a custard slice and a pancake fell in love
Always remember
… Food Is Love …
For more "love-filled" recipes, do not forget to subscribe to my blog.
Follow me on the following Social Media platforms:
Facebook: MasterChef SA Claire Allen
Twitter: @claireallen_sa
Instagram: @claireallen_sa