I've never found it harder to find my way than I have in the last few months – both figuratively and literally. I write this from a train between Brussels and Amsterdam in the middle of winter, battling terrible flu and feeling very sorry for myself.
But let me start from the beginning.
I've mentioned before that at the end of 2013 I started wanting more to life/business/direction and passion, and that that desire was the catalyst to me entering Master Chef… well, what an experience that was. I still wake up wanting to pinch myself and realise that not only was I in the show but that it's already been aired and they have moved onto Master Chef Celebrity..
After the show was filmed, I had all these plans. I came up with a Facebook, Twitter and full social media plans, titles for my blog posts and started the framework for my own cooking show.
What happened? Life happened… again! All of a sudden it was 2015, and my entire life was fitted into a 3×4 m garage and I was flying out the country. in 48 hours.
The show was exciting to watch, but I was disappointed that the viewers never got to experience every fun moment and detail we had to share. Then again, how could they fit every single moment into the show? It's only 45 minutes an episode, screened just once a week.
I found myself returning from the show extremely confused… what now? Well, I flew to mom and spent some time digesting the fact that I was eliminated, which I felt just, was not good enough. Especially as it was based on a dish I could not understand why I had cooked when my go-to dish was something that, based on the judges feedback that day, would have been loved. I'd let Master Chef get into my head, and there was no better way to get it out of my head than with the help of my mamma. So I cooked and cooked and ate and shopped and got loved.
I returned for the finale and had to get my ass into gear. I never won, so R450 000 was not being paid over to me in a few weeks… and my business needed my attention. All my plans for Master Chef and my blog went out the window, and I went back into business woman mode.
I needed to increase my client pool and income, so I did that, cut back, rehired and partnered with the right people and had the most successful season to date.
But what did that mean? I was exhausted, working non-stop, embarrassed to mention I had a blog… I had no time to write as I was too busy, and had no time to cook, read or even see my friends!!!
So, I popped onto a plane and took a 10 day adventure… totally irresponsible but I did it anyway. But wow – Scotland and London, you made me feel like a pretty tough cookie. Not really knowing anyone, I was so happy to be met at Scotland train station by an acquaintance, but now a very close and dear friend who knew all about my foodie interest took over after an incredible 2 days popped me back on the train with the courage and confidence I needed to take on London.
Well, when I landed up in the smallest room in London ….I felt like Harry Potter under the stairs… tears were close but I put my big girl panties on and asked to be moved, then headed out to meet a friend of a friend for a drink. I landed up in a member's only club by the end of the night… one of the most prestigious clubs in London… of course I did.
London was great. In true Claire Allen style I called up the Fat Duck and Raymond Blanc Restaurant La Manoir and booked a day in each of the kitchens to watch and learn. (Watch out for upcoming posts on what I learnt there). I returned from London so happy and motivated and walked into so much work, with some very big decisions to be made. So within 8 weeks I was out looking for a new apartment, as my gem was on the market, looking for a new tenant for my office, had given all staff and partners notice and wanted, needed to simplify my business so I could work on the things that really mattered to me.
December came and went, and due to some insane reasons I landed up being homeless by end of January with no flat to move to and my next event only the end of February.
Praying in the lounge begging God to help me find a house, a thought crossed my mind. My cousin Michelle had just put all her items in storage… why not do the same and head to mom for a few weeks? Then I thought, why just to mom? I still have a UK visa; let's get that Schengen Visa and get a croissant in Paris. Even better yet, why not a tan in Dubai?
And that was the start to my trip I'm currently on. All I can say is that I still have no idea what I'm doing, and really over the last 2 weeks have had no idea where I am half the time… thank heavens for Uber! 😉
I may be lost and overwhelmed, but I am excited and really have some great ideas. I need to find the right path for me, as I feel like there are a million options at the moment and it's scary as hell.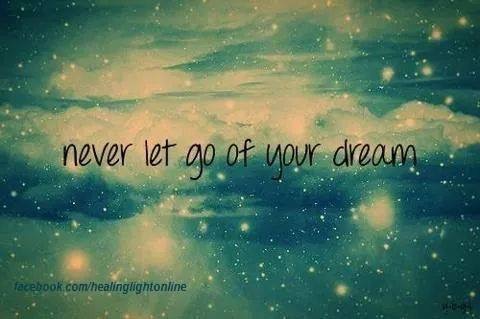 I cannot believe I have just typed this all in under an hour and it's taken me almost 4 months to do it… but I guess it's about putting a pen to paper or in the case your finger on the mouse.
I am closer to Amsterdam now, and even though I feel terrible and have no voice, I want to get into the apartment I've rented, get to the shops and get cooking, get warm and start writing more.
Maybe there's something to the idea of needing to get lost to find yourself, after all.