I know I've jumped on the bandwagon rather late but I'm totally loving pickling at the moment and mostly red onion.
It's the best addition to almost everything.
My Pickled Red Onion's
Ingredients
1/2 cups apple cider vinegar and white vinegar (half and half)
1 tablespoon sugar
1 1/2 teaspoons kosher salt
1 red onion, thinly sliced
pink peppercorns
1 x Bay leave
Method
In a jar mix you first 3 ingredients and 1 cup water until the sugar and salt dissolved.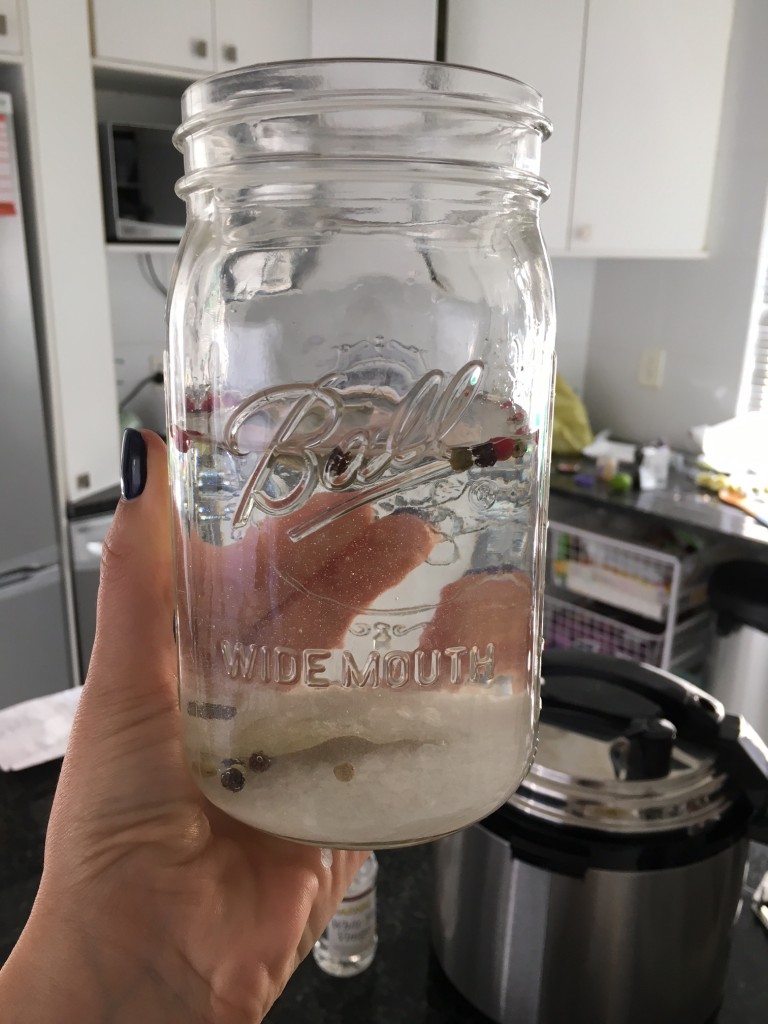 Place onion in a jar; pour vinegar mixture over.
Let sit at room temperature for 1 hour.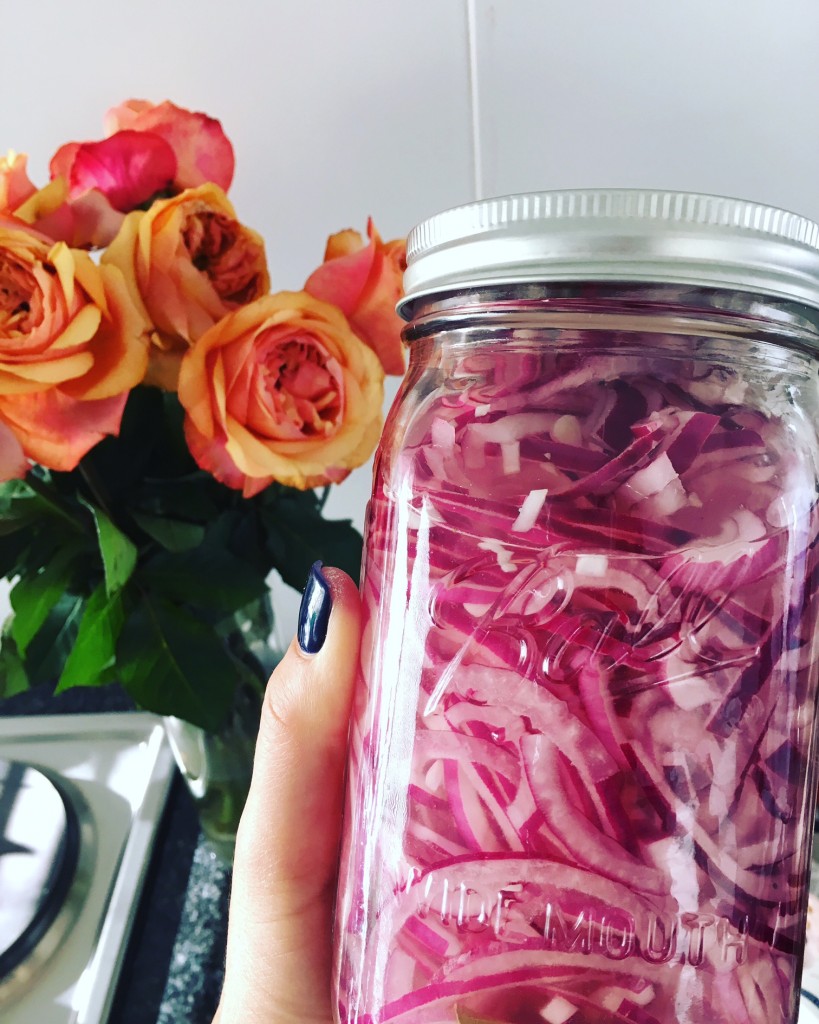 You can make these 2 weeks ahead, keep in sealed jar and refrigerate.
Drain onions before using.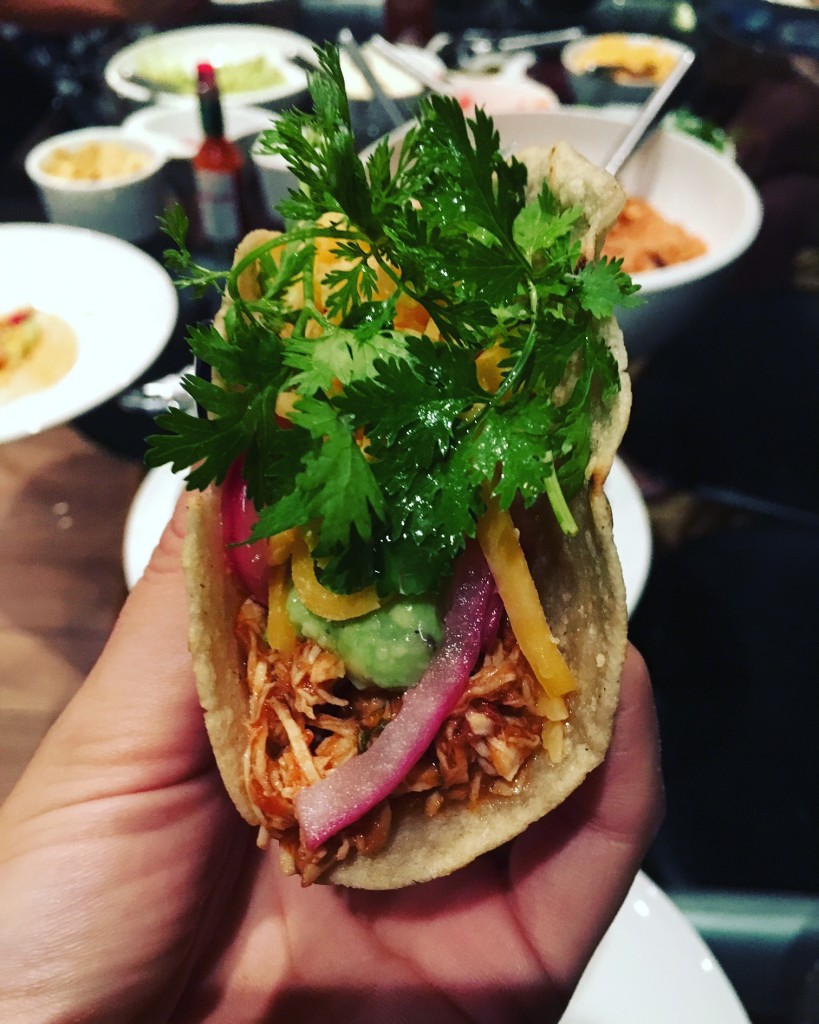 I made these for a my Mexican themed Supper club dinner with the girls. Nothing beats a build your own taco party with jugs and jugs of Margaritas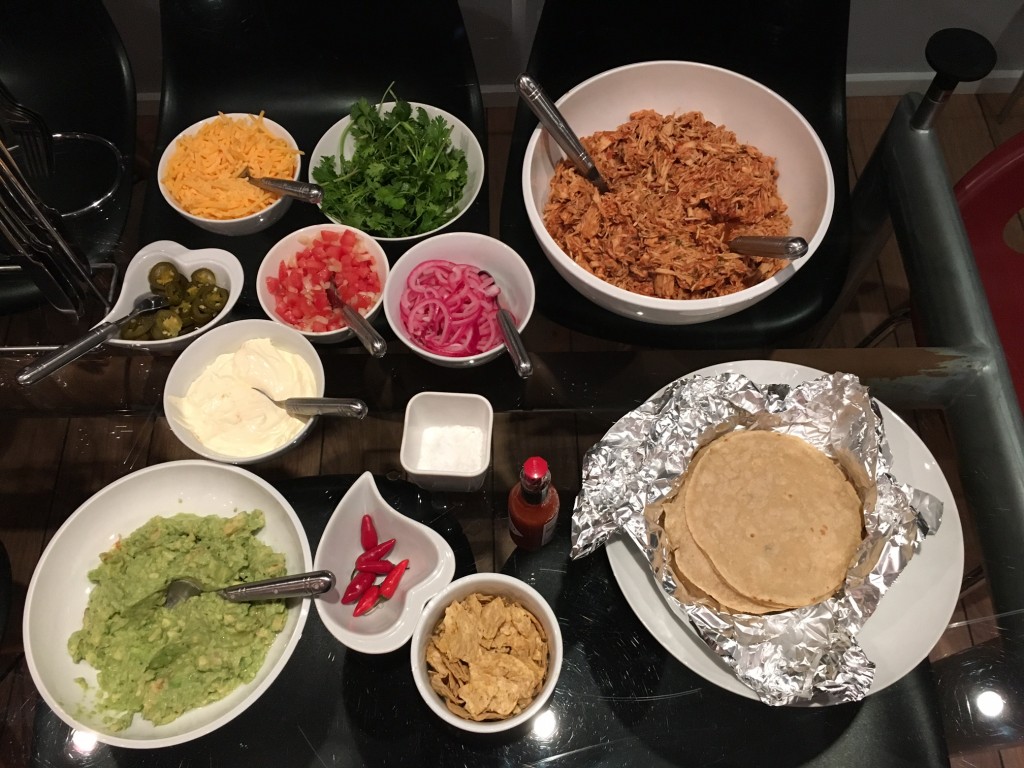 … Food Is Love …
For more "love-filled" recipes, do not forget to subscribe to my blog.
Follow me on the following Social Media platforms:
Facebook: MasterChef SA Claire Allen
Twitter: @claireallen_sa
Instagram: @claireallen_sa