Dinner at Meloncino
I was invited to Zomato meet up last week Wednesday – if you don't know what I'm talking about, you need to download this app now.
We were treated to a special menu, which was perfect. It's going to be hard trying anything new afterwards, but I can only imagine what the rest of the menu tastes like.
This authentic Roman menu and cooking style is inspired by the owner's origins, and he and his team travel annually to ensure they are up to date. His mother, bless her, cooks the Osso Bucco herself. I am going to try get in that kitchen with this mamma.
I'd suggest this as a perfect restaurant for a romantic date or even a girls' night out – food is good, atmosphere is warm and welcoming, and staff are great.
I loved our starter, Burrata Mozzarella – it was great to share, and the Osso Bucco and Millefoglie Di Filetto that followed were delicious. A rather decadent menu was followed by a light and tasting trio of sorbet, which I'm happy to say, filled the gap just right.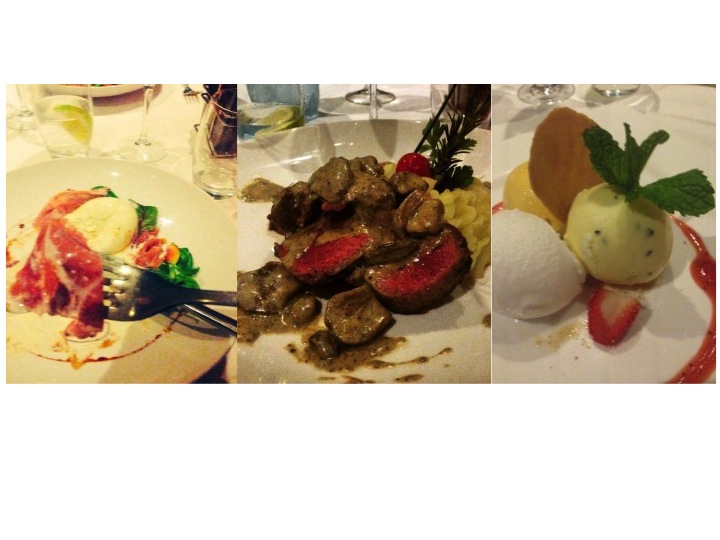 P.S. Excuse pic one… I took a bite and then remembered I should take a pic (okay, maybe a bite or three before I remembered, getting lost in a Burrata Mozzarella ball was worth it!).
Spoilt rotten with gifts, I got to take home some homemade pasta, pesto and cheese and much more, which was used for a quick dinner later.
Quick and Easy Dinner:
Pasta (I boiled in salted water)
Pesto and olive oil to toss through
Sprinkle with feta
Chicken strips would have worked so well in this dish but it was a NO MEAT SUNDAY
Do yourself a favour and put this on your list:
+27 875503530
First Level, Victoria Wharf, V & A Waterfront, Cape Town
Always Remember
…FOOD IS LOVE…