I was thrilled to be asked by Good House Keeping to assist with their Baking July Issue, they requested my favourite baking recipe and I knew just the one. Check out the Glad Advertorial in your July Issue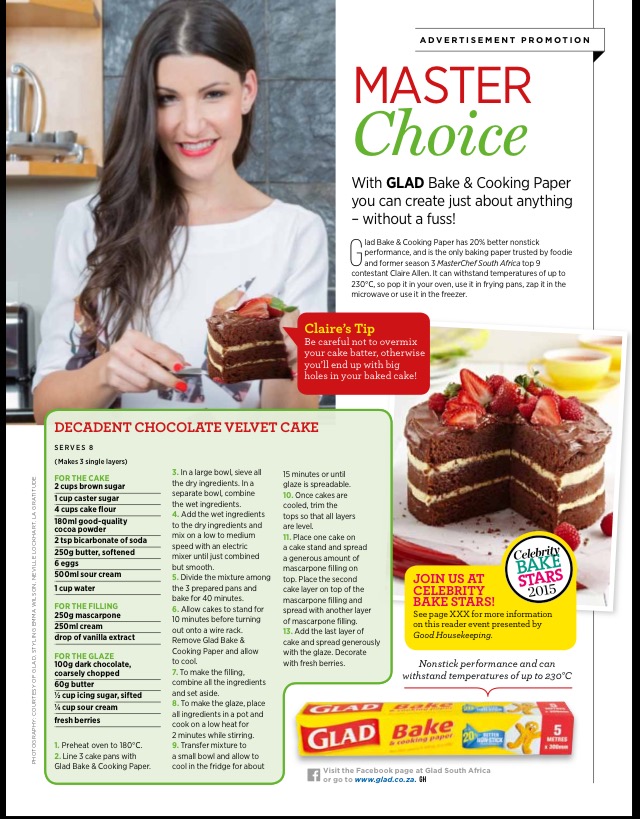 Ingredients
Cake
250 g Butter (softened)
2 cups brown sugar
1 cup caster sugar
6 eggs
4 cups plain flour
180 ml cocoa powder
2 tsp. bicarbonate of soda
500ml sour cream
1 cup water
Glaze
100g dark chocolate, chopped coarsely
60 g butter
½ cup (icing sugar (sifted)
¼ cup sour cream
Fresh berries (raspberries or strawberries are my favorite)
Filling
250g mascarpone
250ml cream
drop of vanilla extract
Method
Cake
Preheat oven to 180 degrees fan forced
Line your cake pan with Glad Bake & Cooking Paper
In a large bowl sieve all dry ingredients.
Add all remaining ingredients and mix on a low speed with an electric mixer till ingredients have combined.
Increase speed and mix for 3 min or until mixture is smooth smooth.
Spread your mixtures into your pan.
Bake cake for 40 min.
Allow to stand for 10 min before turning out into a wire rack, remove Glad baking & cooking paper and allow to cool.
Glaze
Place all ingredients into your saucepan on a low heat.
Cook and stir mixture for 2 minutes.
Transfer mixture into small bowl and allow to cool in the refrigerator for about 15 minutes or until glaze is spreadable.
Sandwich cake layers with the decadent filling and top with Glaze and berries.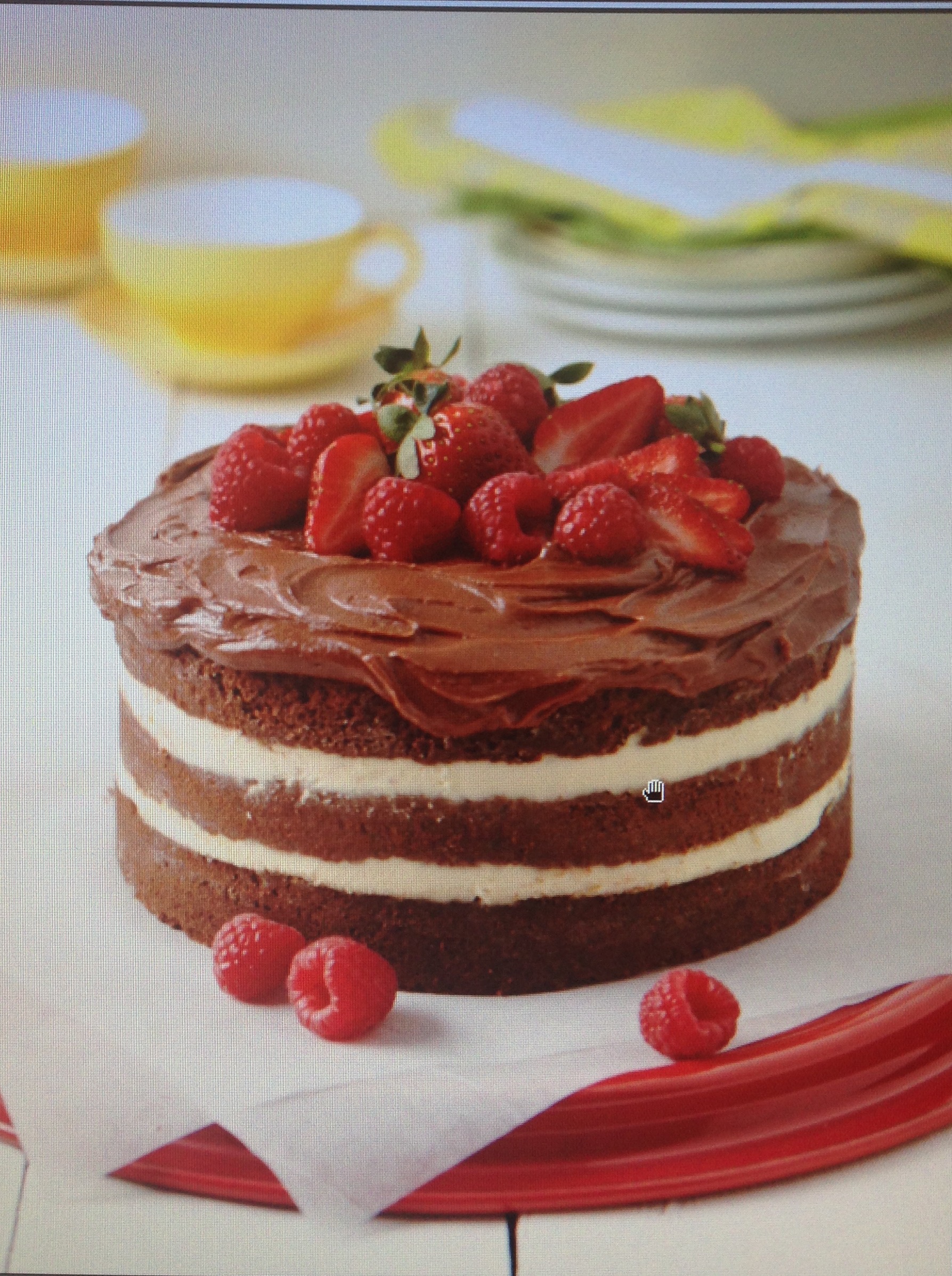 Image is a snap from the Good House Keeping shoot I was lucky enough to attend. I learnt so much on set regarding styling and what it takes to capture that perfect food shot. Wow these guys do a great job

Always Remember
…FOOD IS LOVE…