Such a quick dessert that will leave your guests amazed , wanting more and wondering where you get the time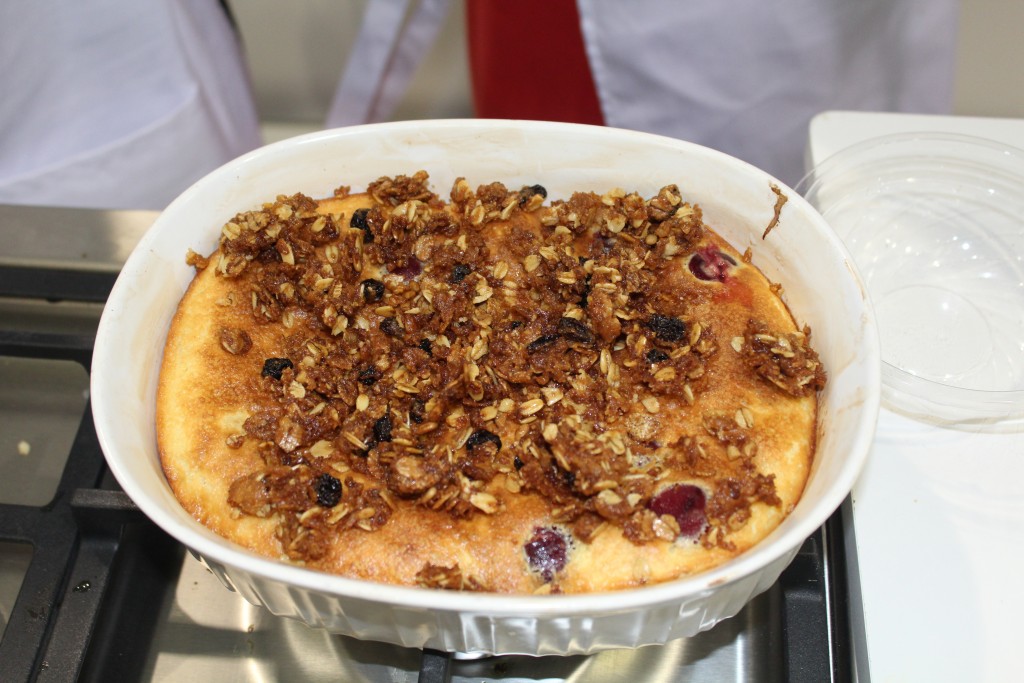 Ingredients
200g cherries, pitted
150ml double cream
150ml full fat milk
1 bunch lemon verbena
3 egg yolks
2 whole eggs
130g caster sugar
100g plain flour
25g unsalted butter
For the Crumble
70g unsalted butter cut into cubes
25g plain flour
70g Demerara sugar
50g Oats
METHOD
Butter 8 shallow baking dishes and sprinkle on a little sugar, add the cherries. (I did one large one for the live demo but smaller ones always look a little more elegant)
Bring the milk and cream up to the boil with the lemon zest.
Cream the sugar and eggs in a bowl, add the flour, then strain the boiled liquid and whisk in.
Pour over the cherries.
Cook in a pre-heated oven at 180°C for 20min.
To make the crumble place the flour, oats and sugar in a bowl, add the butter and work into the flour and sugar.
Place on a baking tray and cook for 15min.
To serve cover the top of the clafoutis with the crumble and home made creme anglaise

Always Remember
…Food is Love…