I never really have ice cream cravings, don't get me wrong on a hot day nothing beats ice cream or sitting on the couch at my grans house enjoying ice cream and chocolate sauce with my sisters and cousins just like we did when were little girls. But there is something I feel rather grown up about sorbet
This is such a quick treat, I always have frozen berries in the freezer for pies, sauces and smoothies and this is a just another dish to add to the list. Its also a good dish to make if you feel your berries have gotten to soft, pop them in your freezer and follow the steps below.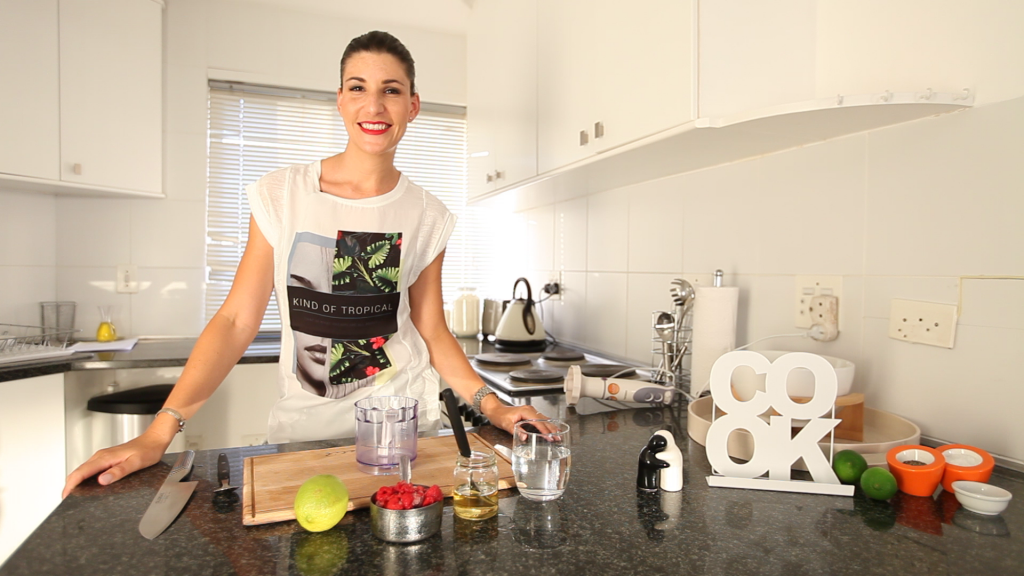 Watch me whipping up this recipe on my you tube channel, Claire Allen , I just launched my cooking series   The Foodie In Love. Let me know what think and what you want to see me make!!!
INGREDIENTS:
1 cup Frozen raspberries (you can use any berries of your choice)
1/3 cup Agave syrup , you can use honey
1/4 cup Water
1/2 tbsp Lemon juice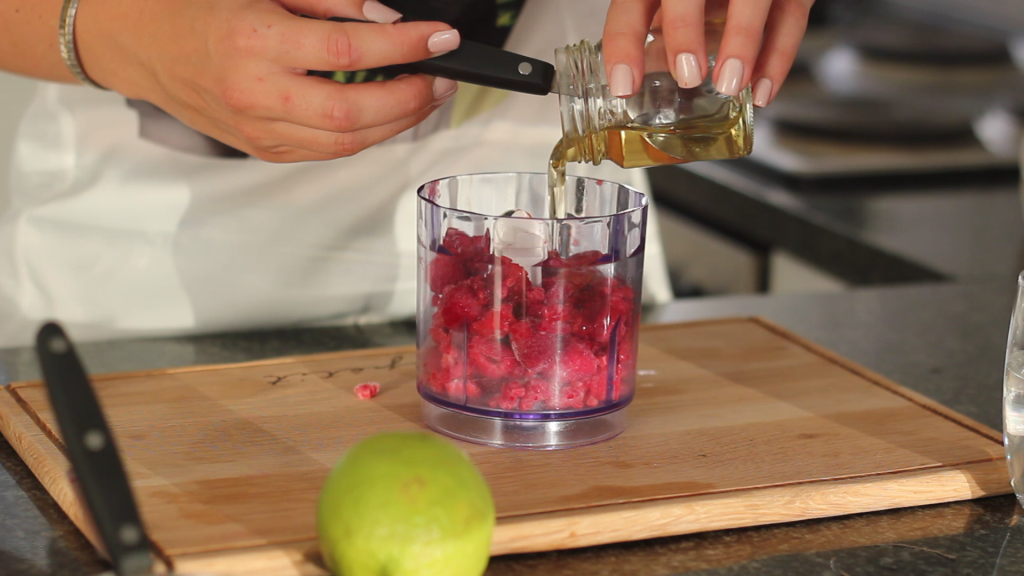 Method
Add all ingredients except water in blender, and blend, add water slowly until creamy
Freeze until desired consistency is achieved.
Garnish with mint leaves and enjoy :-
Who doesn't want a guilt free treat every now and again….oh and for a grown up coca cola float …add my sorbet to your favourite bubbles… it will be a total hit at your next girls night … I promise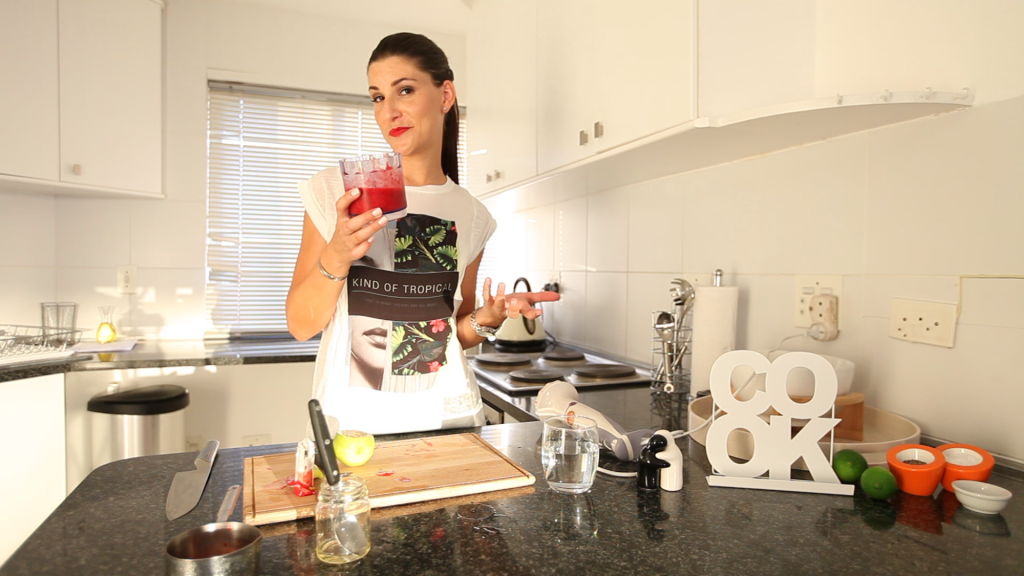 … Food Is Love …
For more "love-filled" recipes, do not forget to subscribe to my blog.
Follow me on the following Social Media platforms:
Facebook: MasterChef SA Claire Allen
Twitter: @claireallen_sa
Instagram: @claireallen_sa