I don't eat egg, mushroom or raw tomatoes… I'm not big on hot breakfasts. I love this meal in general, but it's hard for me to order. I blame it on my dear mother. She had me during a period in her life when she didn't eat eggs, and due to her not-so-encouraging egg comments, I don't eat egg.
Let me paint a picture for you…
Mom with egg on a spoon…Baby Claire in high chair, waiting to taste. Mom pulling a strange face and asking: "Do you want to try? You don't have to…"
Me shocked and worried at what this stuff must be, not jumping at the thought… Mom: "She doesn't like it… Bruce, (Dad) she doesn't like it. She is like me, we don't like egg."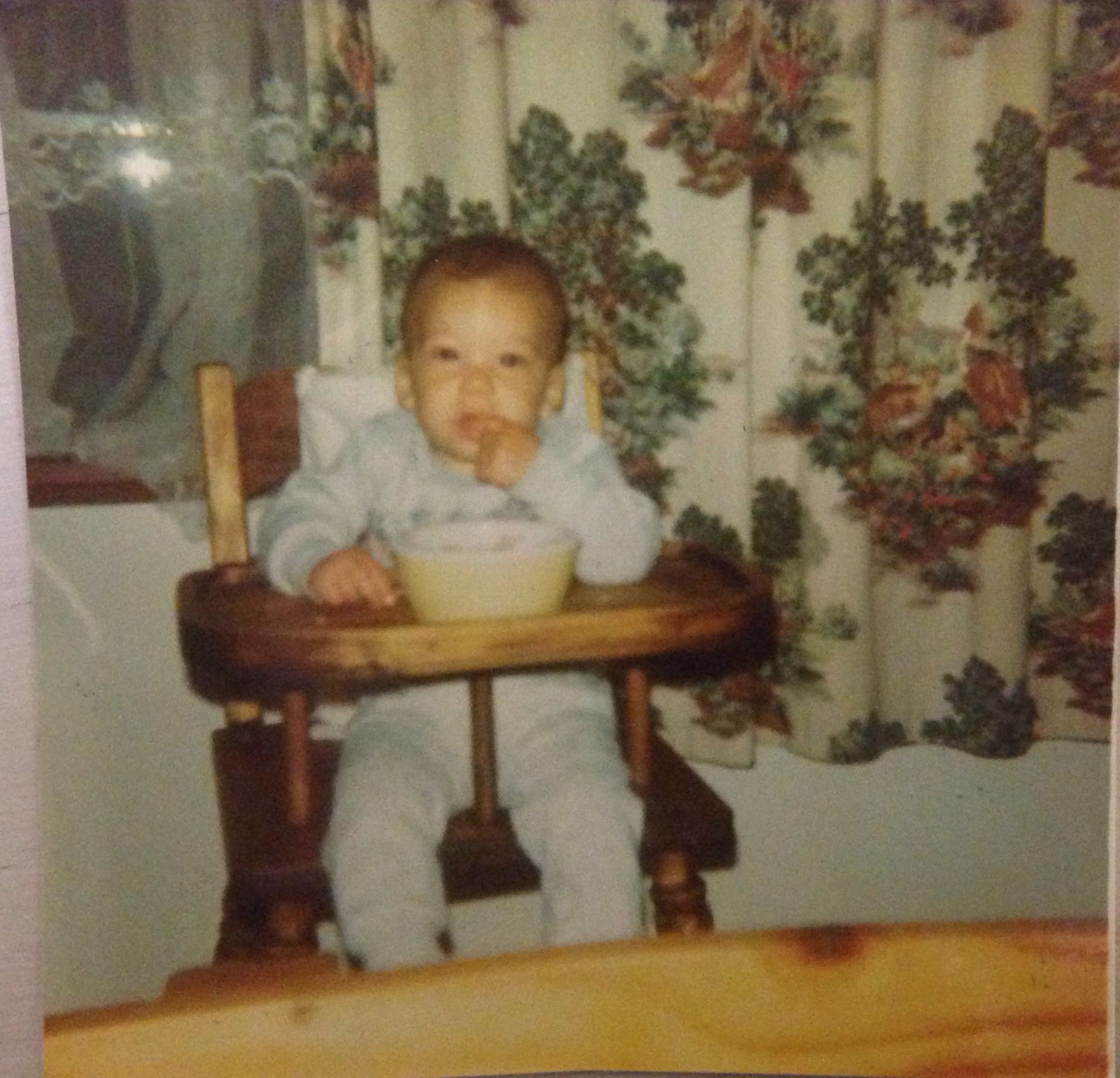 And so today as an adult, I don't eat egg… I try to put it in my mouth and I want to gag… it just does not get swallowed. That was always the case at any rate, until the Executive Chef of Le Manoir aux Quat'Saisons says: "Taste this." and it's an egg steamed in its shell, finished in a pan with butter and hazelnuts, served on bed of spinach and watercress in a watercress sauce… WOW. Like I said, I will eat that egg.
But let me start at the beginning… Le Manoir was the second kitchen on my list to visit. I again called and made the request to spend the day in their kitchen, and they were so welcoming and kind.
This time the trip was a little further and the kitchen massive. There were chefs everywhere… And within 10 minutes of arriving I was told to remove my earrings and change into a chef's jacket and chef's shoes and follow Luke into the appetisers section. Luke had just won the Young Chef of the Year award. He was charming and good-looking and I prayed I didn't chop my finger off. I was told I'd be assisting Luke… So I stood there looking at him, hoping he would catch me if I fainted and said, "Luke I need to tell you a secret." He stepped closer, and said, "Yes?", and I said, "I'm not a real chef?" Eeek! He looked at me and said, "None of us are," and smiled. Then he turned and said, "You see these pots?" "Yes," I replied. "They are filled with baby beetroot. I need you to peel them… can you do that?" I was so excited. "I can peel baby beetroot, yes Luke – I'm on it!"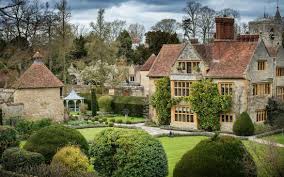 Hardest 10 min of my life! I felt so out of depth… I thought I'd be in a corner watching, but here I was being put to work. I was moved over to canapés, where I felt in the zone – cooking and working. It was so much fun.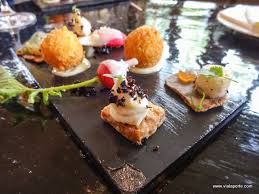 I learnt so much in this kitchen… all the purees are set with argo argo and then blitzed, sieved and served. The puree shines brightly, and the texture is not a gel or a traditional puree… it's just so interesting.
Then I got called by the Head Chef. Oops… what did I do? I'm asked to come try the dishes on the line with the team… Oh look it's my baby beetroot served with a beetroot tarine and horseradish sorbet… wow, horseradish sorbet? More of an ice cream… intense flavour and what a punch. We moved onto a fish course, followed by the egg, a beef and smoked butter mash potatoes… so tasty, so much butter.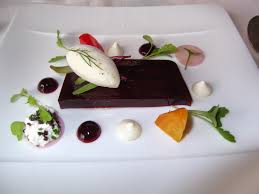 I really felt like a Chef. I was peeling, cleaning and cutting mushrooms, learning and working on the line. I even got to plate a few dishes. I really was blown away by how they worked as a team – everything just flowed. Two things stood out: The kitchen was so quiet and I was one of the only women. Head Chef Gary said, "Yes, you're the only one we can hear in the kitchen!" *blush* And here I was using my inside voice, too!
It was sad to know and hear that female Sous Chefs are far and few between. It seems that the hours, time on your feet and overall workload has proven harder for women than men to break though, not that I believe women can't do it, of course. I can just understand why.
After a long day playing Chef, I returned my chef's jacket and caught a train back to my hotel. Though my journey to London may have been motivated by unrequited love, my love for food, cooking and flavours was certainly returned with open arms.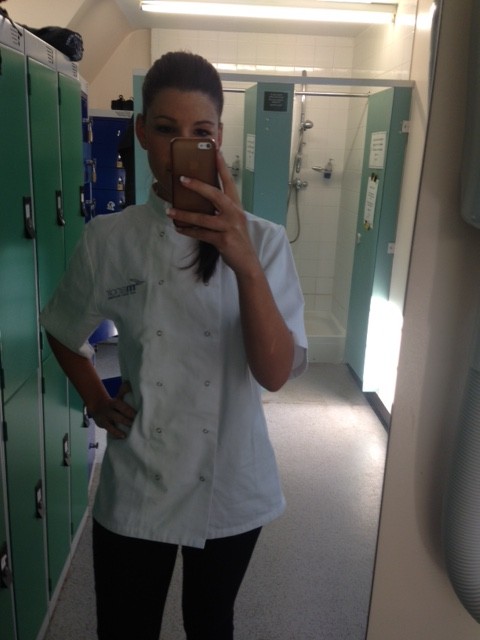 ALWAYS REMEMBER
… FOOD IS LOVE…