I never need an excuse to make stew its just delicious comfort food! This recipe is my beef stew with dumpling which I could eat every day ! Oh and dumplings are incredible for breakfast
STEW INGREDIENTS 
600g boneless beef chuck (well-marbled), cut into pieces
2 teaspoons salt
1 teaspoon freshly ground black pepper
3 tablespoons olive oil
2 medium onions, cut into chunks
7 cloves garlic, peeled and smashed
2 T balsamic vinegar
2 T tomato paste
1/4 cup all-purpose flour
2 cups red wine
2 cups beef stock
2 cups water
1 bay leaf
1teaspoons sugar
250 g baby carrots
DUMPLING INGREDIENTS 
1 cup of flour
1 t baking powder
1 egg
½ cup of milk
pinch of salt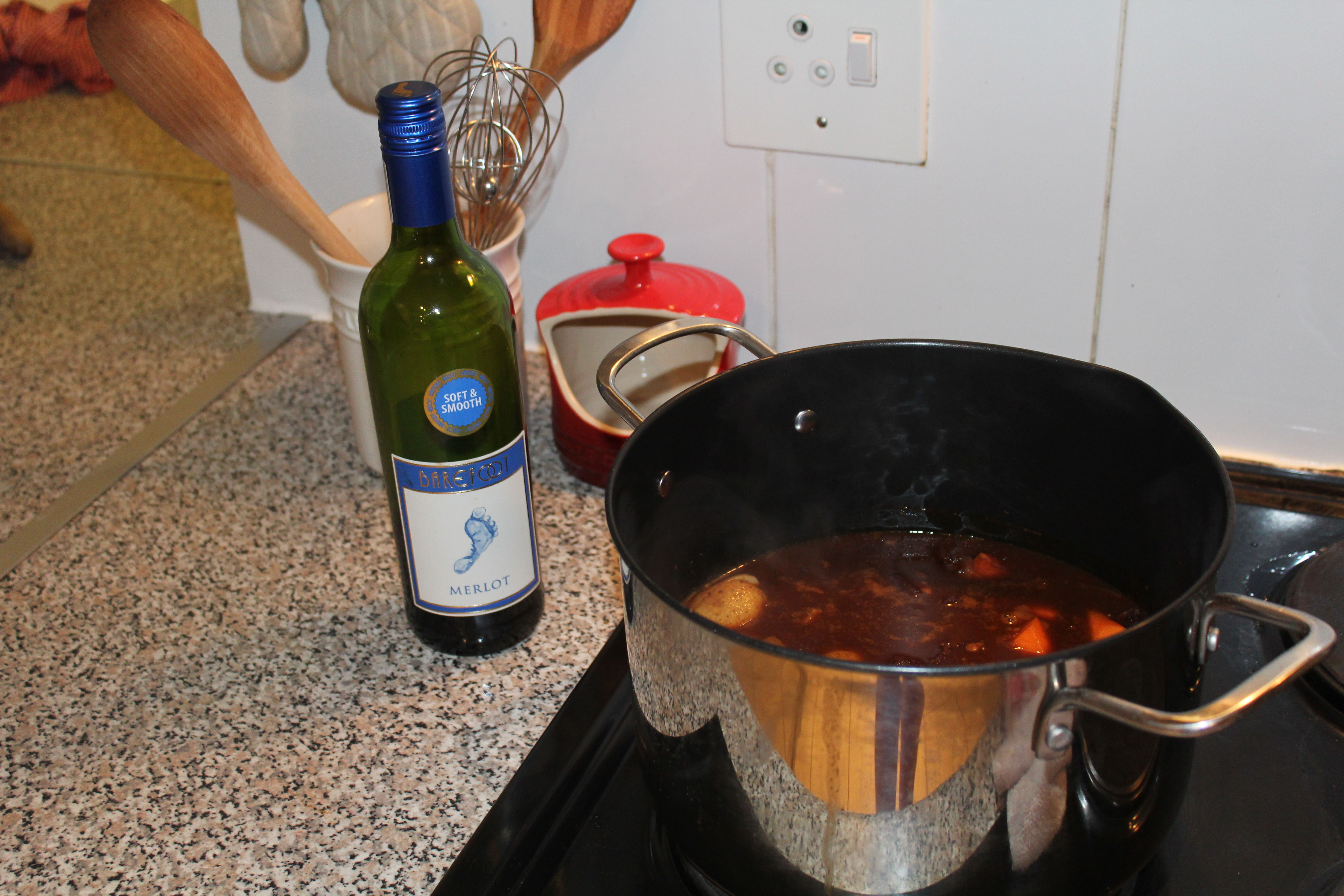 DUMPLING METHOD
Mix all ingredients together, batter to be quite thick as you going to plop them into your stew mixture , one spoonful at a time.
STEW METHOD
In large pot heat your oil and add your chuck and brown in batches, keep on side.
Add onions, garlic and then balsamic vinegar; cook, stirring with a wooden spoon to scrape brown bits from bottom of pan, about 5 minutes.
Add tomato paste and cook a few minutes more. Add beef with juices from pan rack to pan and sprinkle with flour; stir until flour is dissolved, 3 or so minutes.
Add wine, beef stock, water, bay leaf, and sugar; stir to loosen any brown bits from bottom of pan and bring to a boil.
Cover pot with lid, lower heat and lower to simmer and your meat to soften, you looking at 2 hours .
After 100 min add carrots.
Just before it is cooked, give your stew a stir and turn your heat on high and add your dumpling batter and put the lid on and don't peek, if you remove the lid you wont have light fluffy dumplings you will have little thick and heavy stones so be patient for 15- 20 min.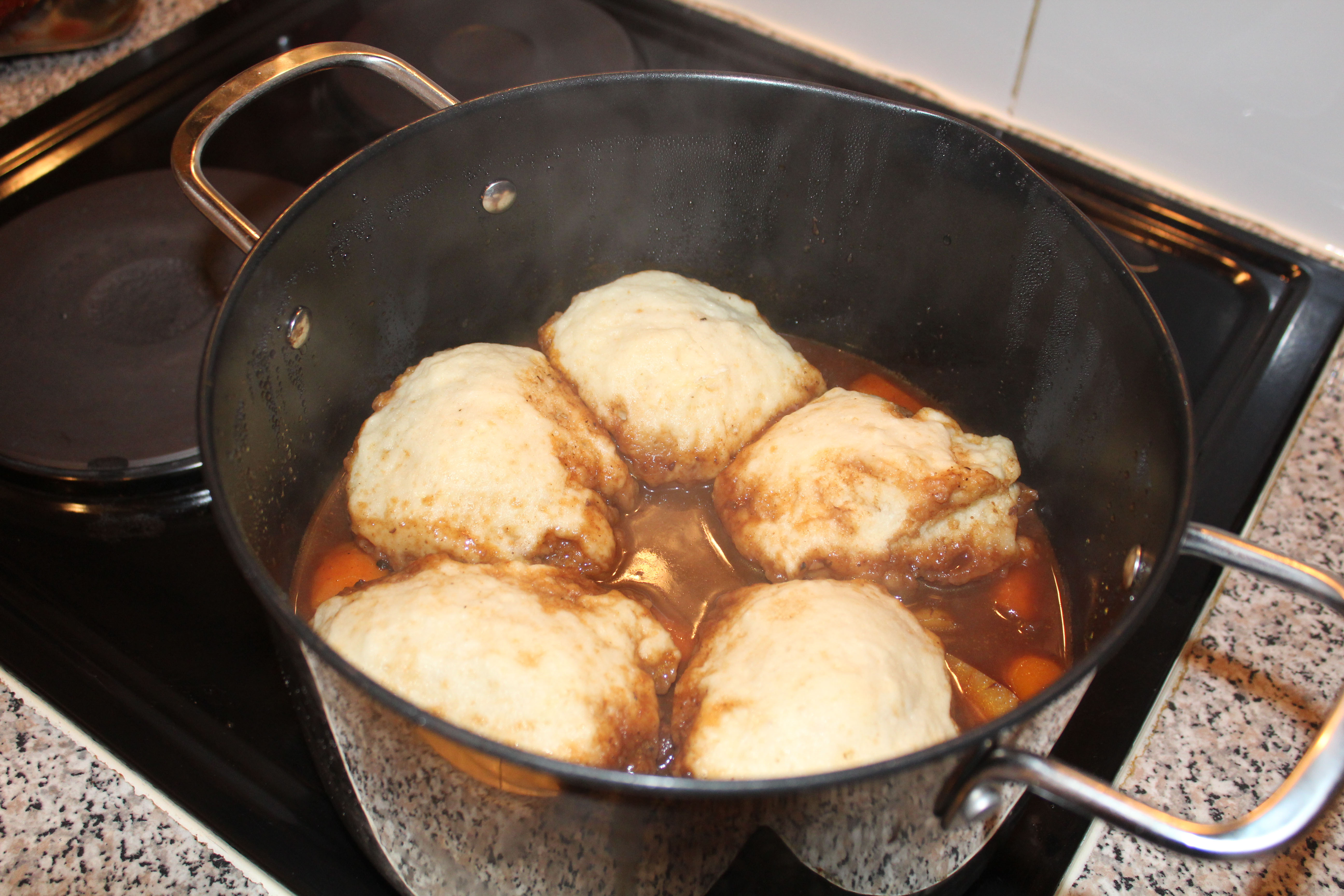 No potatoes or rice needed just light fluffy dumplings, rich and tender meat… This is comfort food and reminds me of my Gran. She and I have the exact same love for food and all things starchy. Enjoy the a glass of red wine and good movie
Always Remember
…FOOD IS LOVE…