I never thought I would love pie more than I love my pumpkin pie it's like a pumpkin custard tart. To concentrate the flavour of pumpkin pie, the pumpkin flesh is roasted before being pureed. Fresh whipped cream is a cool counterpoint to the filling's ginger, nutmeg, and cinnamon.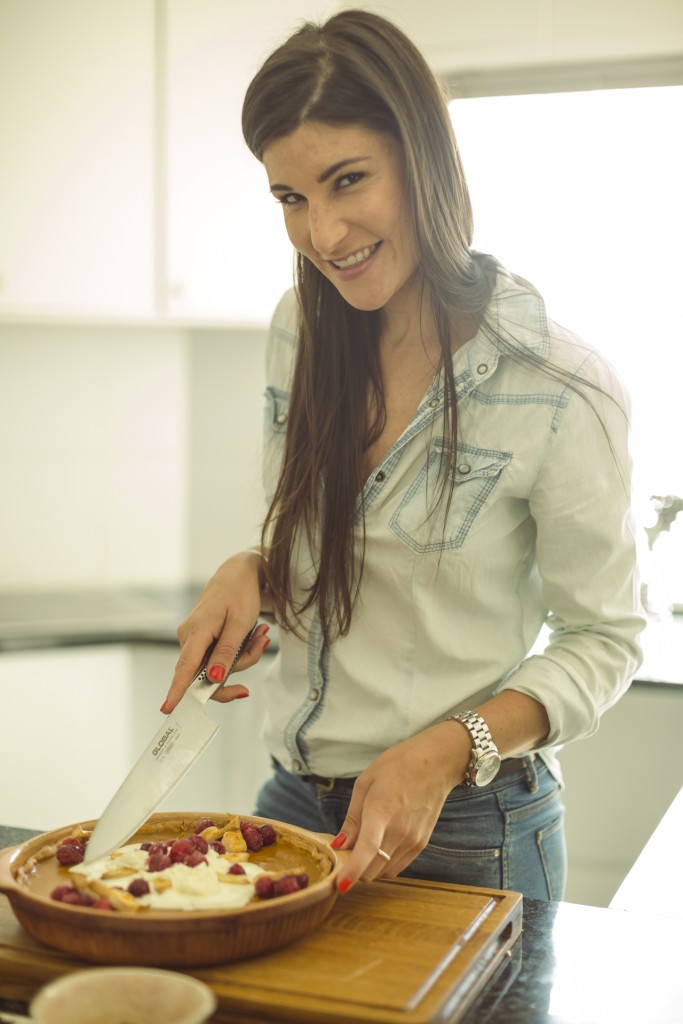 MAKES TWO PIES
INGREDIENTS
750g pumpkin
2 rolls of short crust pastry
All-purpose flour, for work surface
6 large eggs
1 1/2 cups light-brown sugar
1 Tablespoon cornstarch
1 teaspoon salt
1 1/2 teaspoons ground cinnamon
1 1/2 teaspoons ground ginger
1 teaspoon pure vanilla extract
Pinch of pepper
1 Tablespoon of vanilla extract
1/4 teaspoon ground nutmeg
2 cups cream
50 ml milk
Whipped cream and cranberries, for serving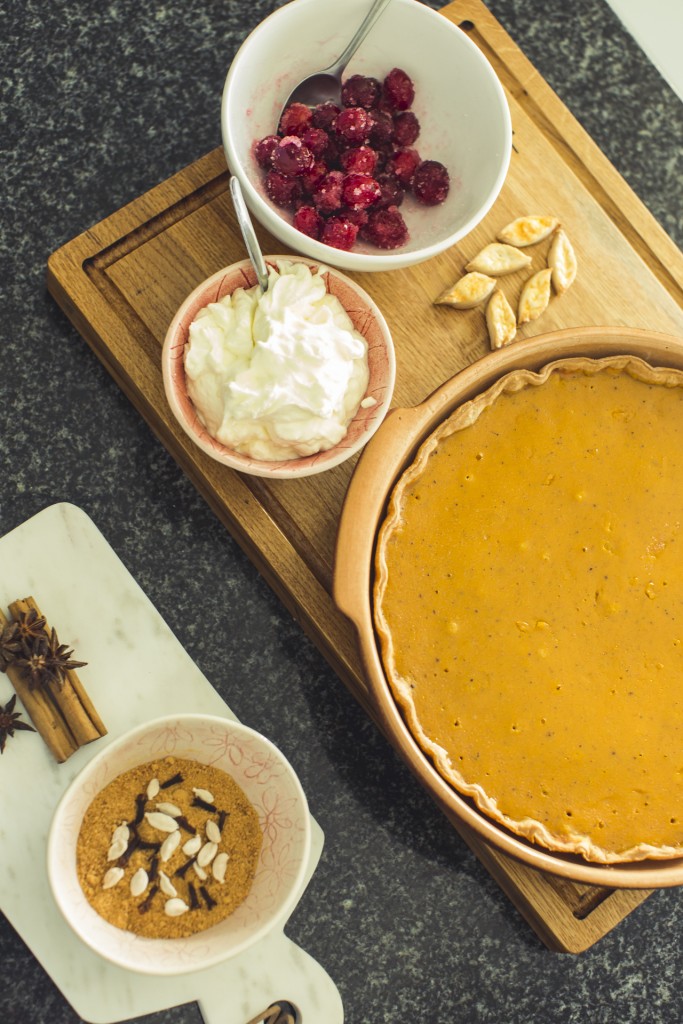 Method
Preheat oven to 180°C. Roast pumpkin, (I like to drizzle some honey and cinnamon) on a rimmed baking sheet until soft, 30 min. Let cool completely. Roasted pumpkin can also be refrigerated in an airtight container overnight.
Reserve a portion of the dough for making decorations.
Turn out the remaining dough onto a lightly floured work surface; divide in half. Roll out each half into a round.
Fit rounds into two pie plates; crimp edges as desired. Freeze until firm. This should take about 15 minutes.
Roll out reserved dough and using a leaf-shape (or any shape of your choice) cookie cutter or a paring knife, cut leaves from dough. Freeze until cold, about 10 minutes.
Reduce the oven temperature to 150°C. Whisk 1 egg and heavy cream in a small bowl; set aside.
Brush edges of pie shells with a wet pastry brush; arrange leaves around edges, pressing to adhere. Brush leaves with egg wash.
Cut 2 large circles of parchment paper; fit into pie shells, extending above edges. Fill with pie weights.
Bake pie shells for 10 minutes.
Remove weights and parchment paper; bake 5 minutes more. When done, let cool completely on a wire rack.
Process cooked pumpkin until smooth,  for about 1 minute.
Transfer pumpkin to a large bowl. Add brown sugar, cornstarch, salt, cinnamon, ginger, pepper, vanilla, nutmeg, remaining 5 eggs milk and cream, whisk until combined.
Set oven to 180°C. Place pies on a rimmed baking sheet. Divide pumpkin mixture evenly between shells.
Bake until all but centres are set, 35 to 40 minutes.Leave pieces to cool completely on a wire rack.
Cut into wedges, and serve with whipped cream and cranberries.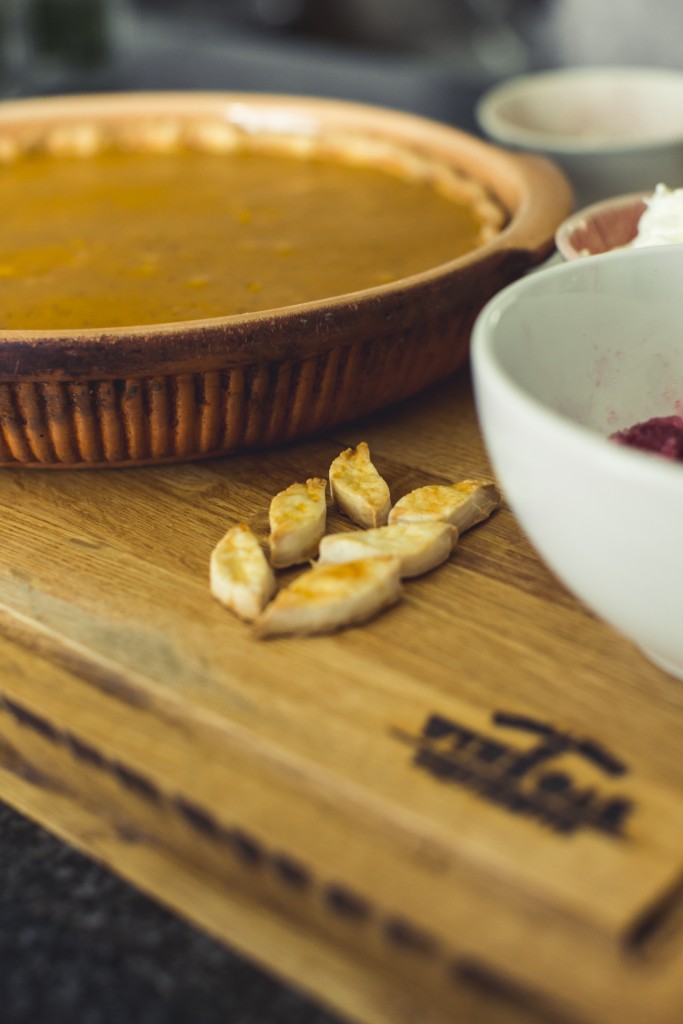 Remember
… Food Is Love …
For more "love-filled" recipes, do not forget to subscribe to my blog.
Follow me on the following Social Media platforms:
Facebook: Claire Allen
Twitter: @claireallen_sa
Instagram: @claireallen_sa