A few months ago I watched an episode of Modern Family, and it was a Leap Day. Phil (in his usual goofy way) explained the importance of a Leap Day… we get one extra day every four years, and we need to make it amazing. I really loved that concept!
I promised myself I'd do something special every Leap Year, and some day, when I am a mom, I plan to make it a day on my calendar my kids never forget.
So what to do on my extra day? I really had no idea, until a day at the circus sounded like a plan.
A Day at Circus School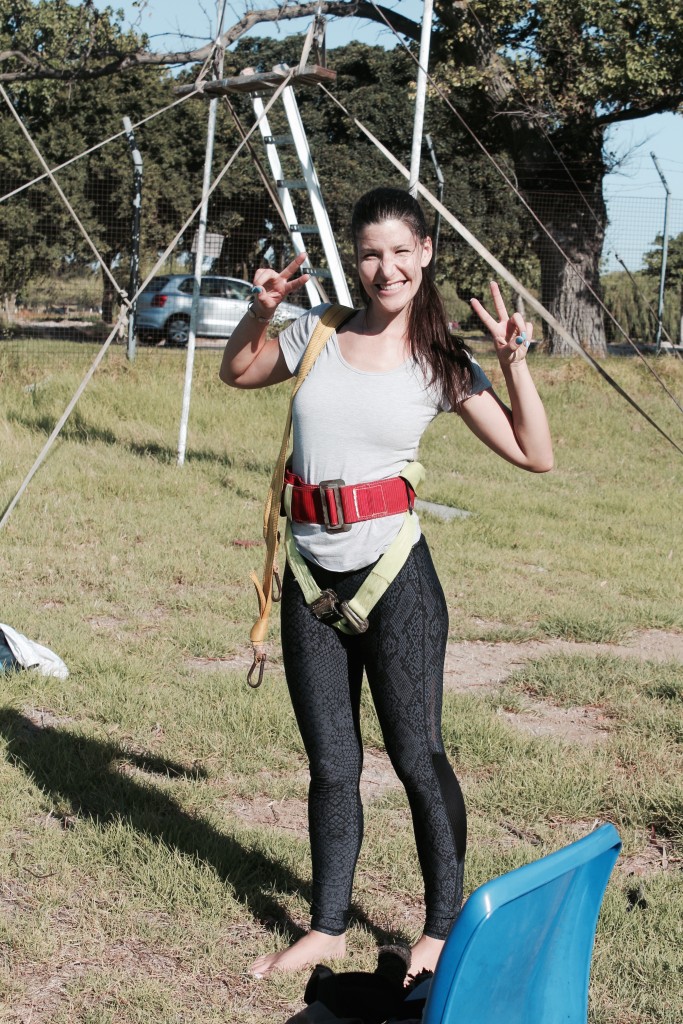 The South African National Circus School is acknowledged as one of South Africa's leading circus arts performance organisations.  Its roots and philosophy are located in a wide range of cultural experiences and artistic expressions, particularly among young disadvantaged and unemployed South Africans.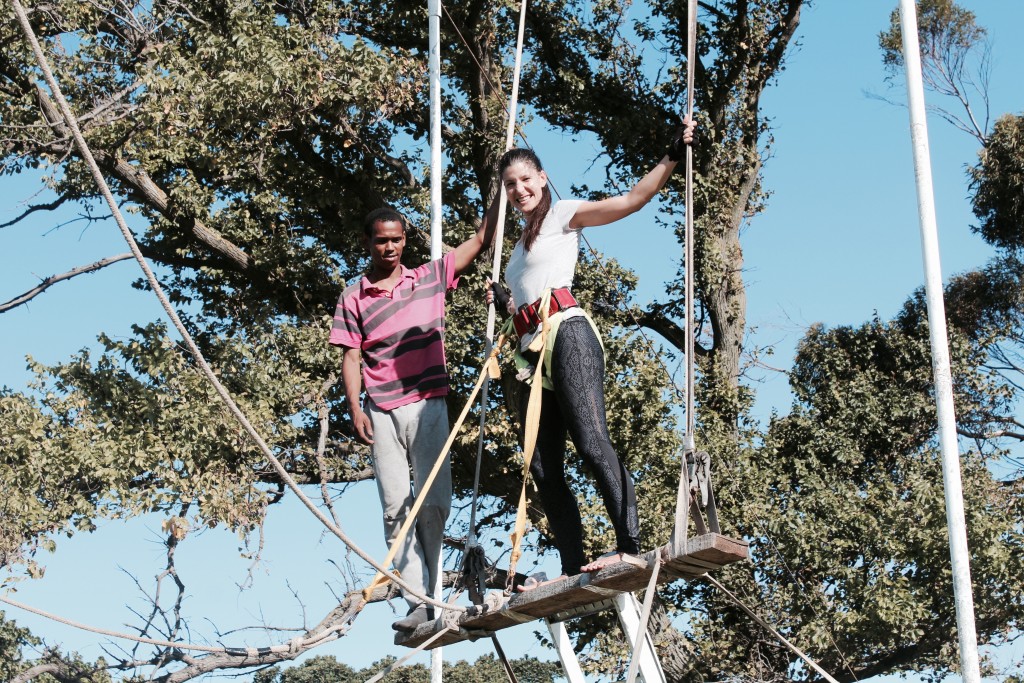 Co-Founder and principle Trustee, Dimitri Slaverse, born in the underprivileged suburb of Hanover Park on the Cape Flats in South Africa, was the first South African to have achieved the 1984 World Championship on the Trapeze award.
This multi-talented circus arts performer travelled around the world for 17 years, perfecting his art as World Champion. His achievements at top shows world-wide laid the foundation for the vision and philosophy of the circus school – to follow the road to fame and create top quality circus artists. Dimitri truly represents the 'Flat to Fame' story of success.
Dimitri took me on the ride of my life! I'm not the most co-ordinated person nor am I very active. To put it into perspective, I can't do a cartwheel and my sisters call me grandma (blush face). But Dim says I'm actually pretty good and could totally join the circus.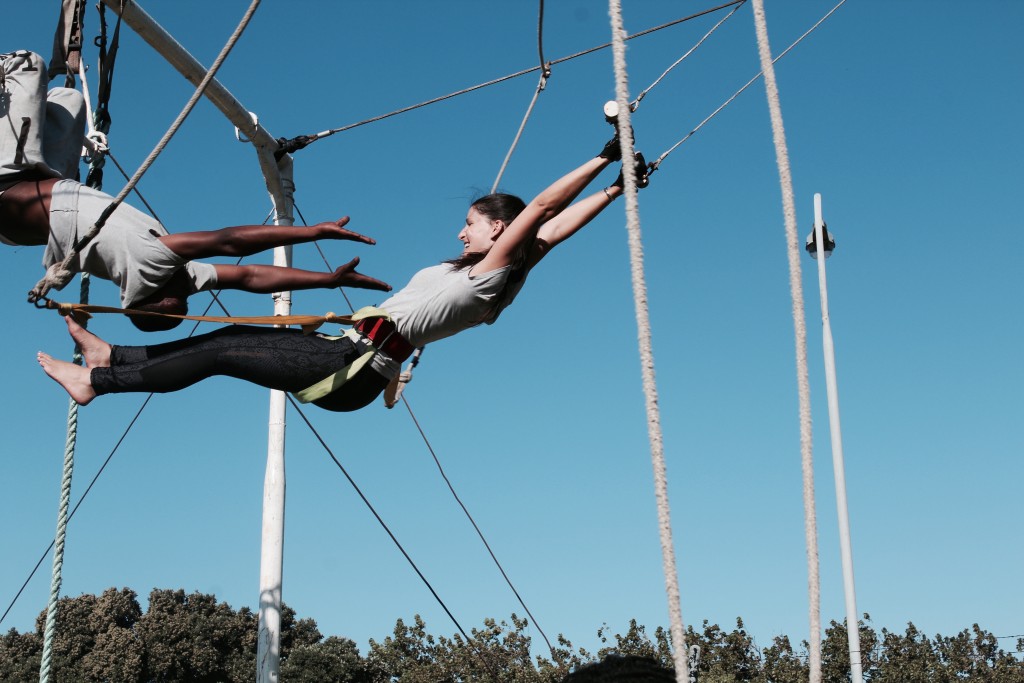 So what did I learn? I learned to cartwheel, to juggle and to trapeze. It was incredible… my hands were sore, I felt like I'd had the biggest workout ever but I can't wait to do it again!
The SA National Circus hosts birthday parties for kids, and I can tell you, having a grown-up party with a braai would be a party you would never forget. You can also host a team building event, and create your own experience with over 13 activities. But that's not all – you can also book school outings and enjoy additional activities. It really is such a great venue, and Dim and his team are so friendly and kind… they made me feel like part of the family. I felt so safe and enjoyed every minute.
Please go and book a private lesson for yourself or with friends or your next kids or grown-up party. I promise; you will love every minute.
What to take with you:
Water
Hand wipes
Gloves
Gym clothes
Snacks
As Dim says, "May all your days be circus days!"

Contact information:
021 692 4287
083 496 3972
Always remember
… Food Is Love …
For more "love-filled" recipes, do not forget to subscribe to my blog.
Follow me on the following Social Media platforms:
Facebook: MasterChef SA Claire Allen
Twitter: @claireallen_sa
Instagram: @claireallen_sa