Happiness is sitting outside on a cloudy day with good friends, drinking wine and catching up. Well its even better when these friends are part of the Top 12 Masterchef Sa group and we have not all seen each other in months.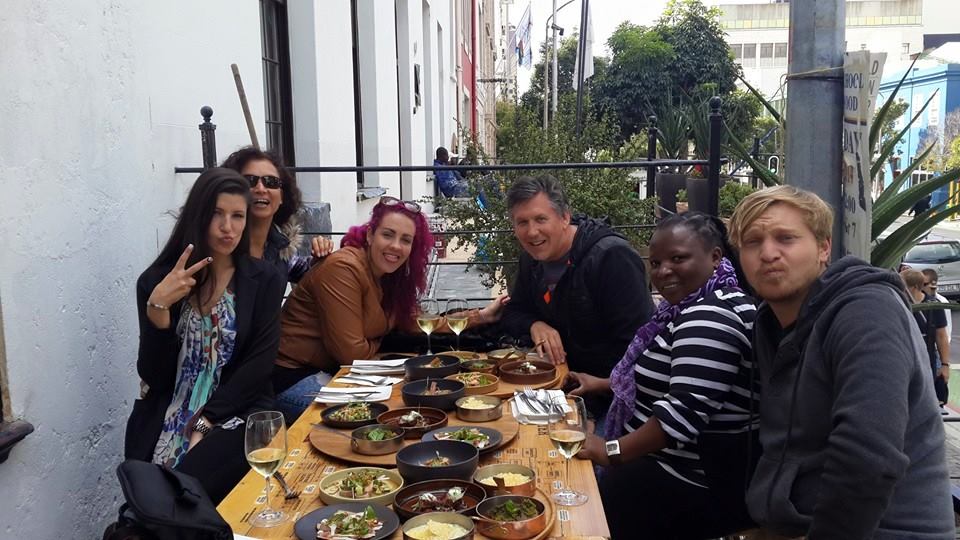 Ian got to spend some time in the kitchen with Liam Tomlin at the Chefs Warehouse  so we have been discussing a lunch there for months. We were lucky enough to have Roxi down for a few weeks,too.  She had some exciting news to share with all of us….Spoonful Eatery!
We enjoyed the tapas and it was such a treat.
Never did I think Id enjoy anchovies THAT much …. they were delicious. The staff were friendly , food great, company amazing – one of my top meals in a long time. I walked away feeling like I was having a food baby.
Tip's:
1.You must have the ousters, and try them with with some lime
2. Try get there early they are popular
3. If you are going all out go all out and try the deserts as well … there were 3 plates and 7 spoons no time for pictures

It's one for the holiday list, a special treat, get together or any day of the week really.
Trying to plan my next business meeting there for lunch

Go check them out:
92 Bree Street, CBD, Cape Town
Always Remember
…FOOD IS LOVE…