One Star House Party
The pop-up craze has always interested me, perhaps because the concept reminds me of a mini event I can create that can always evolve. So, when I found out about a travelling pop-up restaurant, I really got interested.
The One Star House Party is a curated series in which 20 restaurants launch in 20 countries over 20 months. Every month, the team spends three to four weeks planning and building a restaurant. The menu is crafted from experience and ingredients they are exposed to in each country they visit.

James Sharman, a former Noma, The Paun and Tom Aikens chef, is literally a captain who forges uncharted territories with his crew in sometimes chaotic conditions and circumstances. After launching the initiative from his apartment in Hong Kong, James and his team including the lovely Kevin and Trisha (who are married,  what an adventure to share with one you love) have created a one of a kind, truly unique dining experiences in locations ranging from Mount Everest Base Camp in Nepal, to a floating barge in Kenya. They even landed up in court on the opening night of their New Deli leg.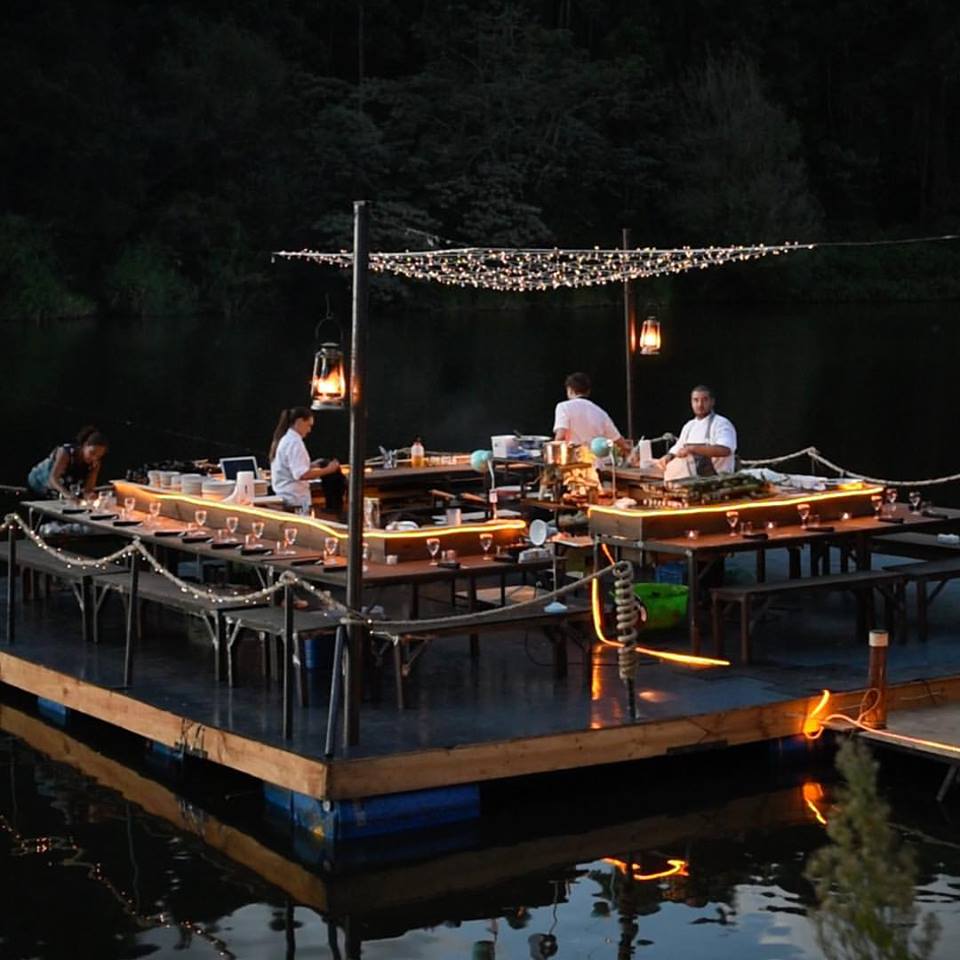 About the One Star House Party Dinner #8 Cape Town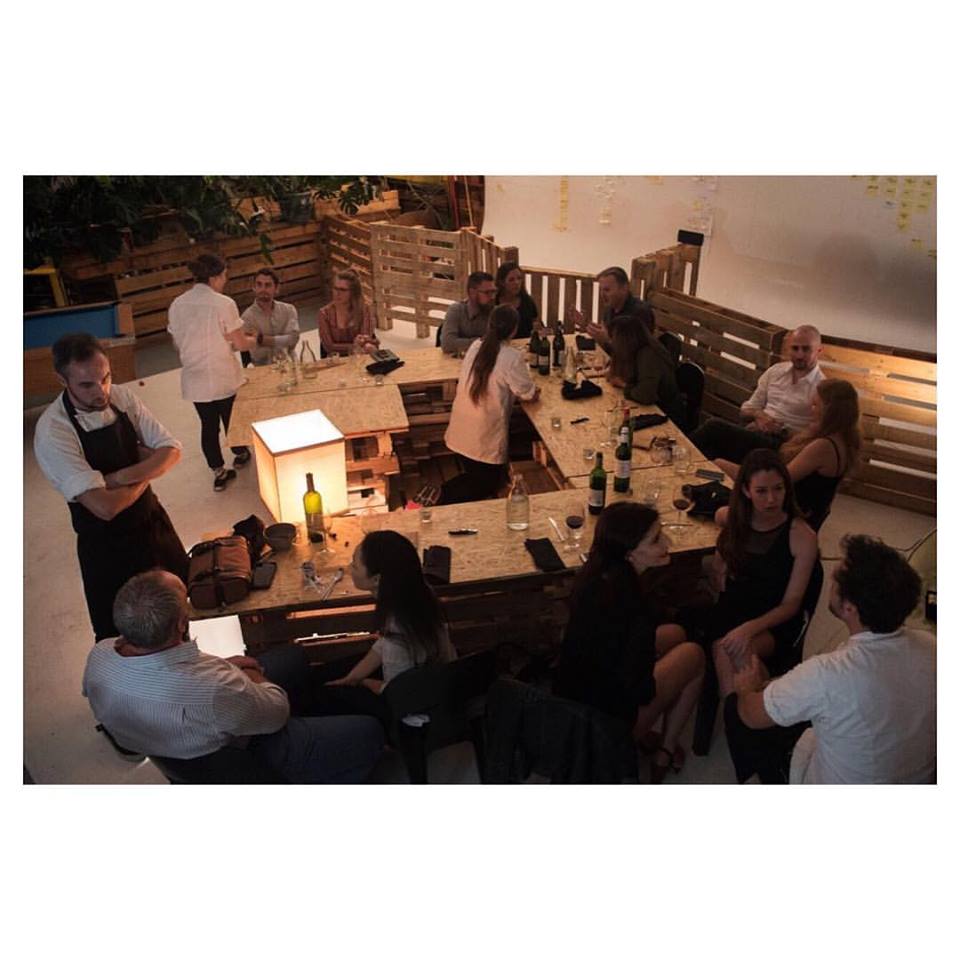 Gem squash, biltong, snoek, and Ouma's rusks sound like a MasterChef mystery basket gone wrong. But, the One Star House Party chefs are true artists that live up to their name, providing Michelin Star dining, with the comforts of dinner at home with friends.
There are no waiters, so the chefs serve and discuss the menu with you in person. This also means that you get to enjoy tales of kelp sourced from the freezing cold water of Cape Town, the unreliability of the tide and how this can affect your snoek delivery, and how essential it is to not over-dry and roast kelp when making kelp oil (made a note of that for future reference).
The seven course SA menu only revealed on opening night is designed to leave you breathless and wanting more.
The result….Gem squash soup, roasted and pureed, then served with pumpkin juice and garnished with roasted seeds. The velvet texture and pure flavour of this humble vegetable prompted me to re-think how I look at all our local produce.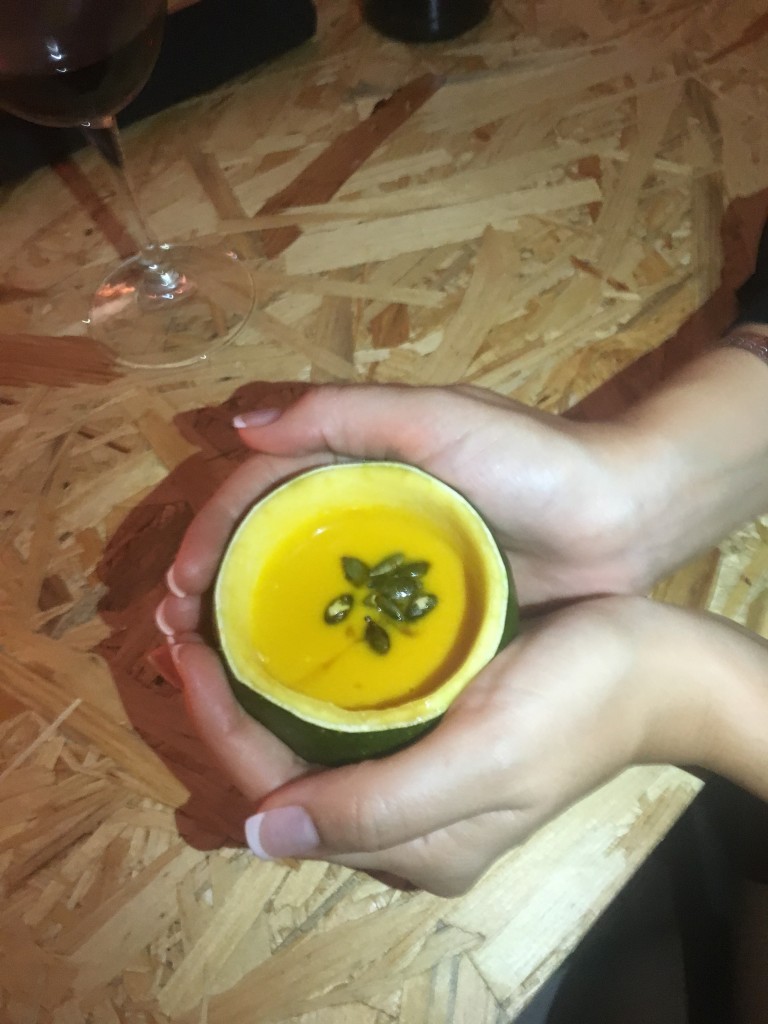 Then there was biltong, made James Sharman style, explained as a five hour air-dried biltong tartare. The dish was served sharing style, with smoked beetroot, hazelnut puree, a homemade focaccia made with beef fat and butter that added to it's deliciousness.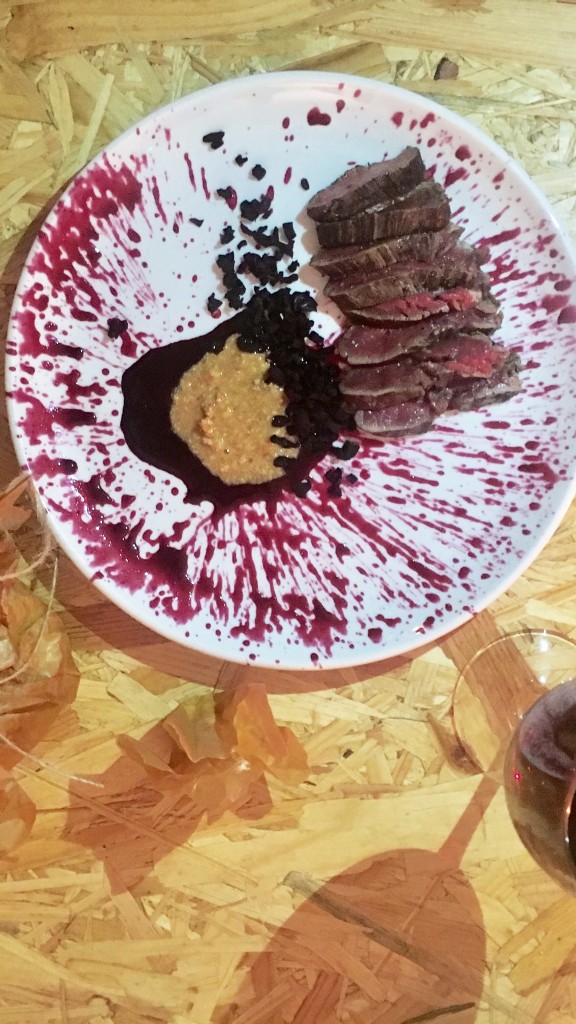 Snoek has a special place in my heart. It is one of my favourite fish dishes from childhood, so I was thrilled to see it on the menu. It was de-boned, which makes you appreciate every bite so much more. Cooked sashimi style on hot coals, the snoek was allowed to rest before being served with a roasted barley and butter emulsion and kelp oil. James explained this as the perfect balance of umami.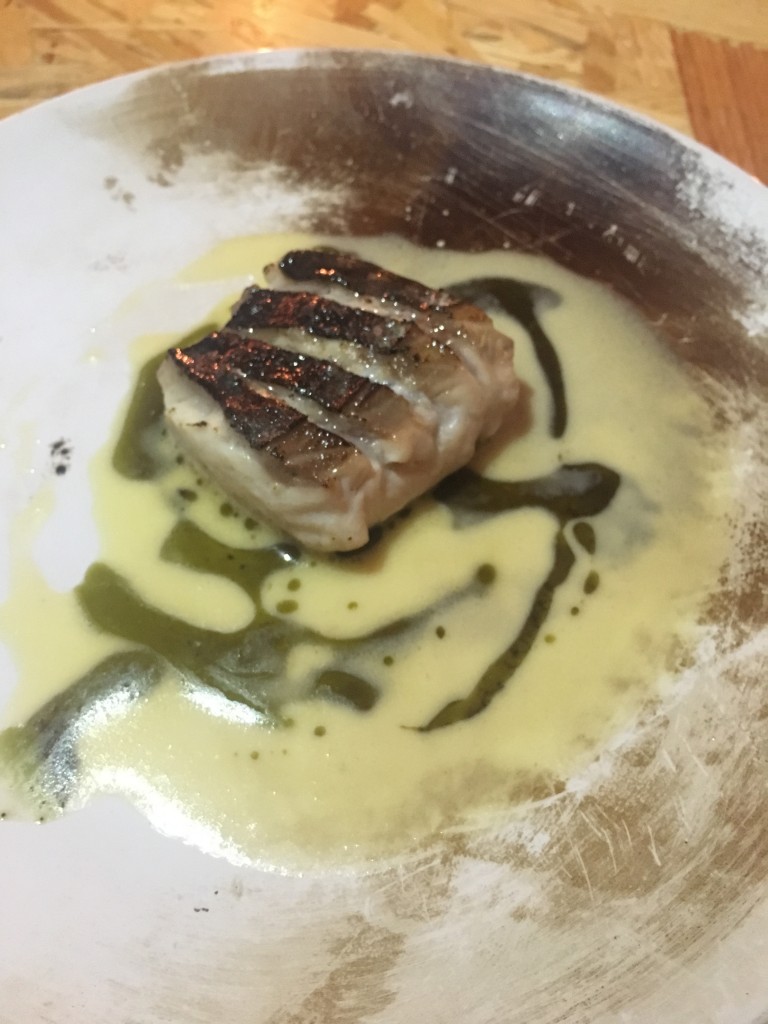 The fourth course was a light springbok consume, with half way raisins which are hot pickled grapes served with barley in a potjie pot. It wasn't my favourite course, but the perfect spoonful creates a powerful balance of texture and flavour.
Now, usually by this time during a tasting menu, I'm pretty full, dreading the next course, and normally in need of a break. This wasn't the case with the One Star House Party menu. The BBQ beef shin bone with bone marrow, sunflower seeds and date chutney is served with beef short rib wrapped in Kale. It was in perfect balance and something I'd like to order for Sunday lunch takeaway, please.
The first of our two desserts was a simple slice of roasted pineapple. Apparently, in South Africa, our pineapples are smaller and sweeter than they are in other countries. It was served with pineapple curd and ricotta made in-house daily. Again, a very simple, understated local ingredient, reinvented.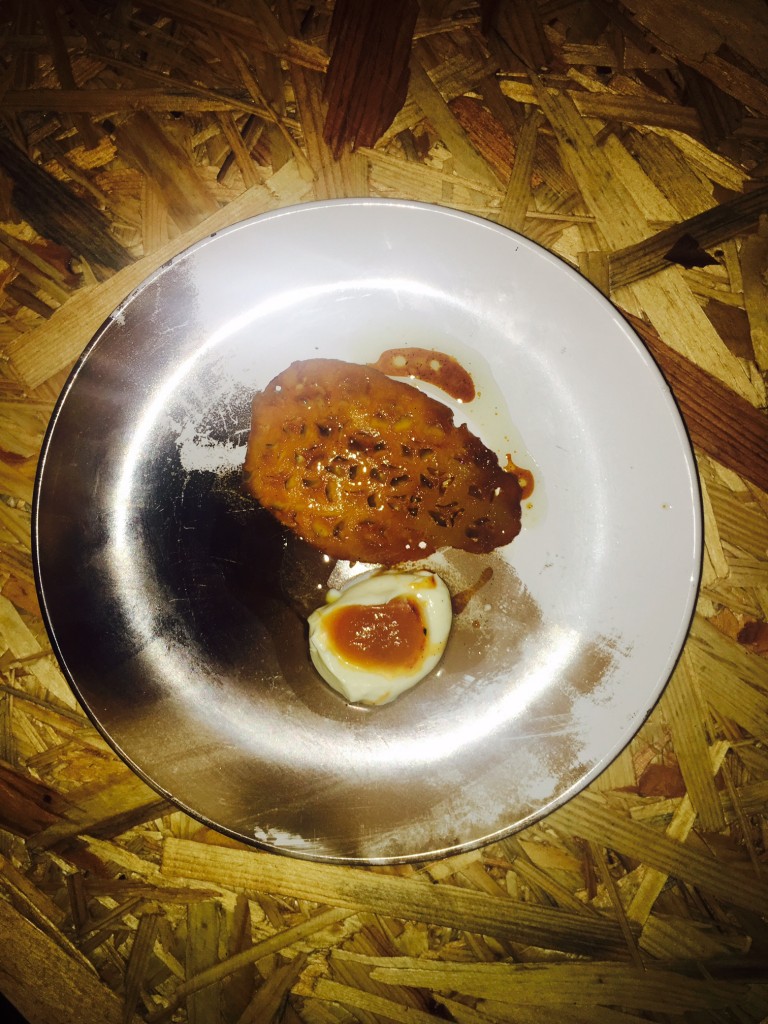 Lastly… smoked chocolate sauce, Italian meringue and homemade rusks offered the perfect balance of smoky, salty and sweet. This is quite possibly my new favourite obsession.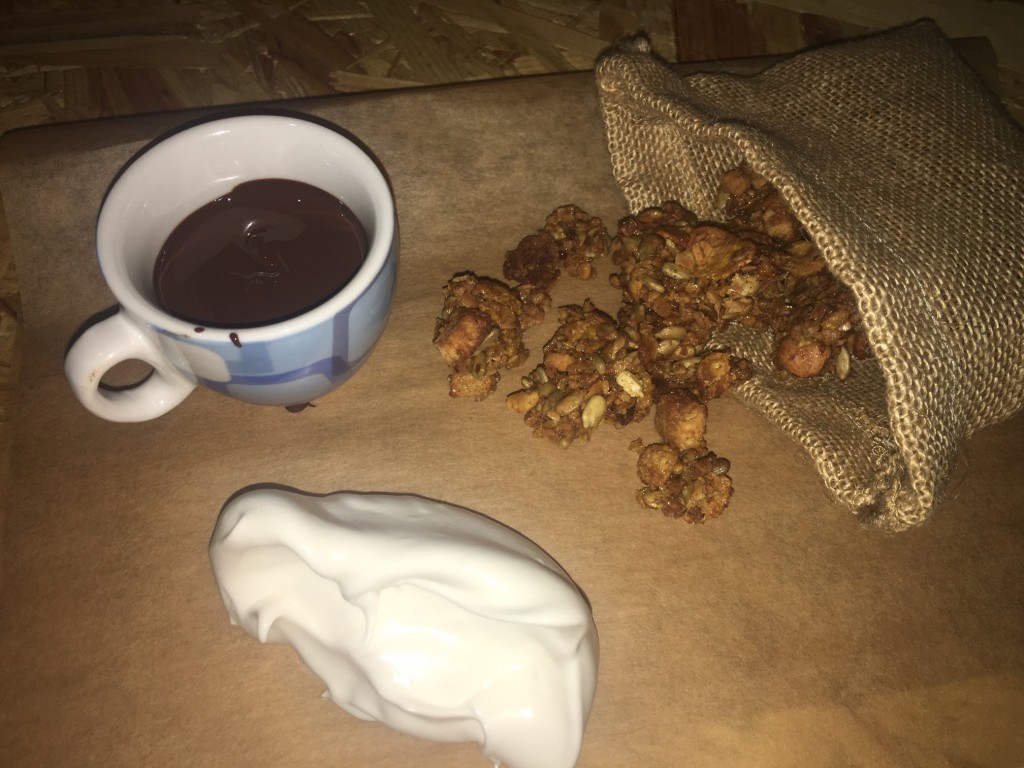 This edgy team come across like renegade chefs on an insane adventure that makes me totally jealous and tempted to pack up and climb in their luggage. Next stop on their tour is Florence.
Dinner at One Star House Party is an evening that needs to be on your culinary schedule. Bookings are available online but only until 11 May. It is BOYB, and tickets cost R85$ (R1100 pp).
Remember
… Food Is Love …
For more "love-filled" recipes, do not forget to subscribe to my blog.
Follow me on the following Social Media platforms:
Facebook: Claire Allen
Twitter: @claireallen_sa
Instagram: @claireallen_sa